Skin cancer warning: Builders told to 'cover up'
20 July 2011

From the section

Health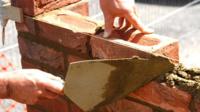 Builders are being warned to 'cover up' when they are on the job to guard against skin cancer.
Researchers at Manchester University found some construction workers are nine times more likely to get the disease than people doing other jobs.
It's because they spend so long outside and are exposed to ultraviolet rays bouncing off surfaces.
The research found that young builders were less likely to wear a shirt.
The Society of Occupational Medicine, which looks at issues around illness at work, wants builders to wear long-sleeved shirts and suncream.
Society chairman Dr Henry Goodall said: "Neglecting to cover up under the hot sun can be just as dangerous as forgetting to wear a hard hat.
"We need to send a clear message that the days of the topless builder are over."
Newsbeat has been speaking to people on a building site in Bedford, where staff are not allowed to go topless.
Daniel Doyle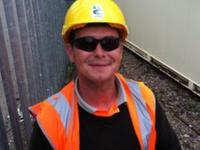 Daniel Doyle, 28, says he always puts suncream on.
He told Newsbeat: "We have to. It's the rules. But I've worked on building sites where they don't bother with things like that.
"I'd always put suntan cream on anyway if I take my top off because I'm like a milk bottle."
Sean Watson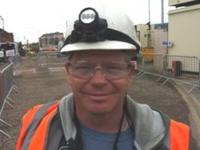 Sean Watson admits getting a tan is one of the perks of the job.
He said: "I like a bit of colour, like most people.
"If you're out in the sun, you might as well enjoy it, because with the hours we work you don't get much other time to enjoy it."
"I put cream on my arms because I burn easily. There are definitely some people who should use it, but don't."
James Mullan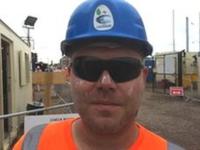 James Mullan, 35, is in charge of dishing out suncream.
He said: "I get people coming up to me asking if I've got any, so they're quite aware here."
He's surprised by the skin cancer figures: "I suppose people are too busy getting on with their jobs so they don't think about it, but it is important."