Traffic light plan for online music search results
21 July 2011

From the section

Music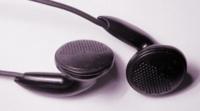 A music body wants online search results to steer fans to legal download sites.
The Performing Rights Society (PRS) For Music wants search engines to show which sites offer content illegally.
Links to sites that offer legal downloads would get green tags, while links to illegal download sites would be flagged in red.
The PRS says the new system is needed as some people don't know when they're illegally downloading.
"There is evidence out there that if you help people go in the right direction many of them will do," said Robert Ashcroft, boss of PRS For Music.
'Right thing'
"We're concerned about piracy, there are many things we can do about it, but we should start by telling people what is licensed and what is not licensed.
"We're not trying to stop people, this isn't a legal action, this isn't site blocking.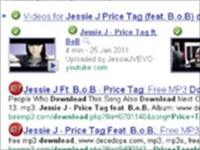 "This is an information to consumers and I think that many people want to do the right thing.
"I say watch this space - I would like to see something happen before the end of the year," he added.
The technology has already been developed and could be deployed at short notice.
But the proposal has had a mixed reaction from artists and music fans.
Wretch 32, the rapper who scored a number one single with his track Unorthodox earlier this year, said he understood why PRS are doing this.
But he thinks the plan is flawed.
"I think 98% [of people] are aware of where they're getting it from.
"Everyone has got their way of obtaining music - I think people who download [illegally]... they just download.
"They know exactly where they're going and that's just what they do."
Adam Gibblin is 23 and from London.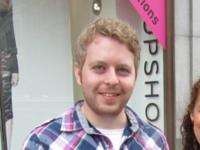 He usually listens to his music on iTunes and YouTube but he thinks it's a good idea.
"I think people are quite naive - when you search for something you think it's come up on the internet it must be okay. You just use it.
"It'd make you think about it and consider what you're doing."
PRS for Music will now need to convince anti-virus software providers or most popular search engines to adopt the idea for it to be brought in.
Google, which is by far the biggest search engine in the UK, said it had "no comment" on the plans.
But PRS for Music has had success in negotiating with the internet giant before.
Earlier this year after negotiation between the two parties, Google changed their Autocomplete search feature.
The most recent figures from the UK's recording music body British Phonographic Industry (BPI) said 1.2 billion individual tracks were illegally downloaded last year.