Calvin Harris says he's 'not a front man any more'
13 July 2011

From the section

Music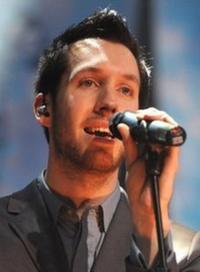 Calvin Harris has admitted that he prefers producing and DJ'ing to singing and that he's not a front man any more.
The 27-year-old Scottish artist said singing on his own tracks in the past had been "too much".
"I'm a producer, I make the songs, I can't stress that enough. I'm the guy that writes them, makes them and mixes them.
"No-one really does that but that's what I'm good at," he said.
He also revealed he'd been surprised at the success of his recent single Bounce, which features R&B star Kelis.
'Great performer'
"Number two was well beyond what I was expecting, I'm genuinely saying that," he said.
"If you'd said before that I was gonna even be top 10 with that tune I'd have been like, 'Great.'"
He also blamed a Twitter row he'd had with Katy Perry in March, after he cancelled a DJ set at her gig in Dublin, on "miscommunication".
"I love Katy Perry, I think she's a great singer and a great performer, but sadly something happened which I blame her manager for. It ruined everything."
Harris added that he would release three more singles before eventually unveiling his third album in 2012.
"I won't say anyone I've been working with 'cos I think it's more fun," he said.
"The ones that ask you to collaborate are never the ones you want to work with, sadly.
"The people that I really like I definitely try to approach."