Tuition fees: What does it mean and will it cost much?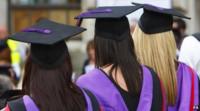 The average university degree in England will cost almost £8,500 a year from 2012.
More than a third of all universities will be allowed to charge the maximum fee possible for all their courses.
The organisation in charge of university access has now published its final plans for tuition fees in England.
In Wales, Scotland and Northern Ireland the rules are very different with local politicians setting policy.
How much will it now cost me to go to uni?
Students starting their course in September 2011 will be charged a maximum of £3,290 a year.
From September 2012 that goes up sharply.
English universities have been allowed to raise their fees to £6,000 a year and £9,000 in exceptional circumstances.
We now know that more than a third (38%) of universities will charge the full £9,000 for all their courses.
They include many of the top institutions including Oxford and Cambridge.
More than half (58%) of all universities will charge £9,000 for at least some of their courses.
See a full list of how much each university will charge.
When do I start paying it back?
There is nothing to pay up front.
Graduates in England will start paying back their tuition fees when they earn more than £21,000 a year.
Make more than that and you'll have to pay back 9 pence for every pound you take home in wages above that level.
It means a graduate earning £25,000 pays back £360 a year but someone on £40,000 repays £1,710 a year.
What interest will be charged?
This is where it gets complicated.
While you are studying you will be charged interest at inflation, measured by the RPI, plus 3% per year.
On graduation there is a sliding scale depending on what you earn.
Graduates on £21,000 pay interest at just the rate of inflation while those earning more than £41,000 are charged the maximum of inflation plus 3%.
Any debt remaining 30 years after graduation will be wiped out.
What about other grants and loans?
Maintenance grants to help with the costs of things like food and accommodation remain.
They will rise from £2,906 to £3,250 a year for students from households earning less than £25,000.
If you are from a household earning between £25,000 and £42,000 then you are entitled to a partial grant.
Means-tested loans will also continue.
You can borrow up to £4,950 a year (£6,928 in London) depending on your household income and add it on to the total loan amount.
What if I don't graduate?
If you don't finish your course then you will still have to pay back the loans you have taken out while you were studying.
What support is there for lower income families?
Each university has to put in place an "access agreement" promising to recruit a set number of students from less well off families.
They can do this by cancelling fees for certain students, by giving bursaries to help with living expenses and by funding summer schools in poorer areas.
English universities have agreed to spend around a quarter of their fee income above £6,000 a year on these kinds of schemes.
What's the situation in Wales, Scotland and Northern Ireland?
If you are Scottish and are studying at a Scottish university then you will not pay any tuition fees.
If you are Scottish but studying in England then you will have to pay the full tuition fees charged by that university.
Welsh universities are being allowed to increase tuition fees up to a maximum of £9,000 a year.
But Welsh students will continue to pay around £3,400 with the Welsh Assembly subsidising the rest.
That subsidy applies even if a Welsh student wants to study at an English, Scottish or Northern Irish university.
Northern Ireland is the last part of the UK to make a decision on university funding.
As things stand tuition fees are set at £3,290 per year.
There is speculation they will be frozen at that level with a final decision now expected by the end of July.
The average university degree in England will cost almost £8,500 a year from 2012.