Kate Hudson gives birth to a boy with Matt Bellamy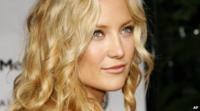 Kate Hudson has given birth to a boy with fiancé and Muse frontman Matt Bellamy.
A spokesman said the couple had "welcomed a healthy baby boy" in Los Angeles on Saturday, according to the Associated Press.
The 32-year-old actress announced on a US television show in April that she had become engaged to the singer after the pair started dating last year.
She already has a seven-year-old son, Ryder, with ex-husband Chris Robinson.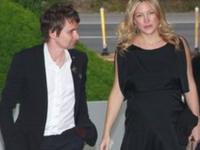 The Almost Famous actress divorced The Black Crowes singer in 2007.
In January she denied she had become engaged to Bellamy, stating: "I already have one child and have had one divorce so it is not the golden ticket.
"My parents (Goldie Hawn and Kurt Russell) have been 30 years not married, so it's not something I feel I have to do."
The actress, who was nominated for an Oscar for her role in Almost Famous, has also starred in romantic comedies including Fools Gold and How to Lose a Guy in 10 Days.
Muse have a series of US gigs planned in the next month, with a headline slot at this year's Reading and Leeds festival coming up at the end of August.