Pixie Lott to release new single, All About Tonight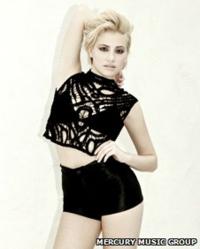 Pixie Lott releases her new single, All About Tonight, next Monday (11 July).
The singer will then bring out another track before her second album comes out on 7 November.
The 20-year-old star released her debut record, Turn It Up, in 2009 with her first two singles, Mama Do (Uh Oh, Uh Oh) and Boys and Girls, making it to number one in the singles chart.
She also has her own clothing line, Pixie Lott for Lipsy and starred as a guest judge on last year's X Factor.
Pixie Lott finished her Crazy Cats UK tour in Manchester last December.
She also supported Rihanna on her Last Girl On Earth dates in May 2010 and appeared at this year's Isle of Wight festival.