A brief history: Music industry versus file-sharing
7 July 2011

From the section

Music
Film industry bosses have told Newsbeat illegal downloading is costing them £170m a year.
They say that it's putting thousands of jobs at risk and will damage the quality of the movies getting made.
But the music industry has seen all this before.
It's been battling file-sharing for over a decade now.
Early 2000s
Napster, the original file-sharing programme, was started by 19-year-old college dropout Shawn Fanning.
Ten years ago Metallica drummer Lars Ulrich began a legal action against the company along with Dr Dre.
"If people want to steal Metallica's music, instead of hiding behind their computers in their bedrooms and dorm rooms, they should go down to Tower Records and grab them off the shelves," fumed Ulrich at the time.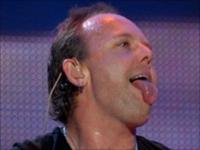 Napster later settled the case by agreeing to restrict the use of their music. It was eventually sold and still operates as a legal music retailer.
Meanwhile the RIAA's (Recording Industry Association of America) tactic was to go after the individual file-sharers breaking copyright laws.
In the UK, the BPI (British Phonographic Industry) did the same.
By 2004 the US music industry had started legal action against more than 500 users.
Mid-2000s
By the middle of the decade the major record labels were now fighting on a number of fronts.
Copy-protected CDs had been introduced in an attempt to stop people from moving music from the physical format to digital - and then sharing it.
After being criticised for the "virus-like" technologies the CDs used, Sony stopped making them saying that they felt their message had widely sunk in.
Meanwhile Swedish torrent-site The Pirate Bay had emerged and its popularity exploded with millions of files being exchanged between users every day.
It ended up in court in April 2009 when the site's founders were jailed for a year and ordered to pay damages for breach of copyright.
One of them, Peter Sunde, told Newsbeat in 2010 he was unrepentant.
"They [record labels] don't have a god-given right to earn money from culture," he said. "It's quite disgusting."
2008-present
There has always been disagreement between artists, labels and fans over whether file-sharing is a good or bad thing.
In 2008 40 billion music files were downloaded without payment according to the International Federation of the Phonographic Industry (IFPI), meaning 95% of all digital music was downloaded illegally.
With the topic ripe, in 2009 Lily Allen took to her MySpace blog to vent her frustration.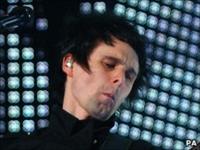 "File-sharing is a disaster as it's making it harder and harder for new acts to emerge," she said.
She also criticised a newly formed forum of artists who argued that file-sharing was OK - Radiohead's Ed O'Brien was one of those involved.
Muse's Matt Bellamy also voiced his support for Allen.
But rapper Tinchy Stryder waded in, criticising "older, established and very wealthy artists," and saying they had "made millions from CD sales before the days of piracy".
Those in the music industry were vocal supporters of the Digital Economy Act passed in 2010, which was designed to bring the laws on downloading up to date.
But disagreement over punishments for file-sharers and how new rules should be enforced is still raging - meaning the bill has hit a series of delays.
There was one breakthrough for the music industry in May this year, when file-sharing software company Limewire agreed to pay compensation of £64.6m to 13 music firms.
That was after it had been sued for helping people pirate music.
Today the BPI boss Geoff Taylor is still warning that the effects of file-sharing will be "very serious".
"The number of new bands being signed is falling and the investment is falling - we're really worried about that for the future," he said.
Meanwhile labels are trying to push online legal alternatives. There are more legal online services in the UK than any other country.
Incentives to buy music cheaply are everywhere and streaming services like Spotify offer subscription models.
Plus the world's biggest online companies want us to store our collections in "the cloud".