Sean Kingston out of hospital after accident in Miami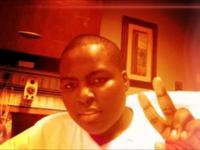 Singer Sean Kingston is out of hospital nearly a month after crashing his watercraft into a bridge in Miami.
The star's publicist Joseph Carozza says he is now continuing his recovery at home after being discharged.
Writing on his Twitter page at the weekend, Sean Kingston posted a message to his fans writing, "Feeling alot better! GOD IS GREAT! Thanks for all the prayers and support! Love you ALL!»
Kingston posted a picture of himself in hospital flashing a peace sign.
The hip hop singer, famous for his 2007 hit Beautiful Girls, was injured last month after crashing into a waterway causeway behind Miami Beach.
A female passenger was also hurt.
Kingston was admitted to Miami's Jackson Memorial hospital with a broken jaw, broken wrist and water in his lungs.
An investigation by Florida Fish and Wildlife Conservation Commission said alcohol wasn't a factor.