Jackass star Dunn twice over limit before fatal crash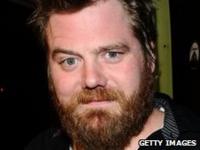 Jackass star Ryan Dunn was twice over the legal alcohol limit when he died in a car crash on 20 June.
Dunn's Porsche was travelling at speeds of up to 140mph when it came off the highway in Philadelphia before it was engulfed in flames.
The 34-year-old, who was previously cited for driving under the influence in 2005, did not have any "drugs of abuse" in his system, police said.
Fellow passenger Zachary Hartwell, 30, also died in the crash.
According to the police toxicology report, Dunn's blood-alcohol reading was 0.196, while the legal limit in Pennsylvania is 0.08.
The crash occurred in a 55mph zone in a suburb of West Goshen.
Dunn appeared in Jackass, the hit MTV show that ran from 2000 to 2002, and its three film spin-offs.
In the show he performed a variety of stunts and pranks and rose to fame alongside the likes of Johnny Knoxville, Bam Margera, and Steve-O.
Several private funeral services have been scheduled for Dunn, with an as yet undated public memorial service also planned.
Tributes have paid to the star by celebrities including friend and Jackass co-star Johnny Knoxville, who described him as his "brother".
Caleb Followill from Kings of Leon also asked the crowd to raise their glasses to "a friend of ours who's passed away" during their gig at London's Hyde Park on Wednesday (22 June), after bassist Jared Followill tweeted that he was "devastated" by the star's death.