Justin Timberlake smokes cannabis to 'stop thinking'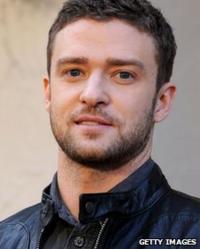 Justin Timberlake has admitted in an interview that he smokes cannabis to 'stop thinking'.
The singer was asked if he was still a pot smoker, after previously talking openly about drugs, to which he replied: "Absolutely".
He told Playboy: "The only thing pot does for me is it gets me to stop thinking.
"Sometimes I have a brain that needs to be turned off. Some people are just better high."
The actor was famously caught out by Ashton Kutcher's MTV show Punk'd, for an episode which saw the team pretend to seize his property because of unpaid taxes, and there were rumours that he was stoned at the time.
Timberlake said: "Yeah. I actually stopped smoking pot for nine to 10 months after that. I was so stoned.
"If you ask my friends, if they're honest they would probably say that's the only way to get me as dizzy as I was."
'Making assumptions'
The 30-year-old has been the subject of much speculation about his personal life, especially after the recent break-up of his relationship with long-time partner Jessica Biel.
He said: "None of it's true, so I shouldn't even dignify it with an answer.
"The thing is, I'm not going to sacrifice my friendships with people who are my co-stars I meet in the business.
"I'm not going to avoid spending time with people because someone who doesn't know me makes assumptions about what's going on."
The former 'N Sync star, who rose to childhood fame through Disney's Mickey Mouse Club, even offered a few words of advice for Justin Bieber.
He said: "It's awkward growing up in front of the public. Justin's probably dealing with that on some level now.
"Somebody like Usher mentoring him is great because Usher is somebody who's had a lot of ups and not a down that I can remember.
"He'll teach him that you can't just ride this out. You need to have somewhere to go. You need to have a plan, and somebody like Justin Bieber should be thinking about that right now.
"Otherwise, before you know it, there's going to be some kid who's younger than you. We just live in that age."
Timberlake is currently starring in new movie Bad Teacher alongside his ex-girlfriend Cameron Diaz.
He has also filmed comedy Friends With Benefits with Black Swan Mila Kunis, which is out in the UK in September.