Idris Elba wants to make film version of Luther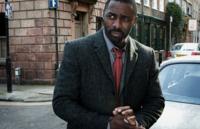 Luther star Idris Elba says he would love to make a film version of the BBC One drama.
The actor was talking ahead of the show's return to prime time TV for its second series.
He told Newsbeat: "Ultimately I'd like to see Luther on the silver screen. I think it's got the scope to do something like that.
"The audience really wanted to see more episodes but I don't think that's the way to go personally."
Elba said writer Neil Cross felt the same way about the detective series and so the decision was made to change the format of the show instead.
'Something different'
He said: "We feel if we take it, we make bigger storylines, bigger nemeses, badder characters and then stretch the storylines out a little bit it gives us a bit more scope with the episodes.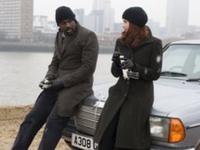 "We wanted to change the format just to train the audience to expect something different from Luther.
"This season we're changing the storylines, so we're spreading one storyline over two episodes and we've got two stories to share."
Viewers of series one, which aired last May and June, saw the troubled detective go on the run after being accused of murder.
The explosive ending left many loose ends for the character to tie up, which Elba says the writers are in no hurry to fix.
'Really ambitious'
He said: "We definitely left the audience with the obvious classic line, what's next?
"When we come back in this season we don't actually answer the questions immediately. We want to keep you guessing.
"When we come back in the new season Luther has moved on. It's probably about six months after the last time we saw him and some things have changed. Or has it?"
The 38-year-old Londoner, who's also known for his portrayal of Stringer Bell in HBO's The Wire, admitted that despite his success, he still has his sights set high.
"I'm really ambitious," he said.
"That's one of the things that I always tell people, is to never to squash your ambitions.
"Even if you dream for the stars and you hit the moon, you're getting there. My ambition is to just keep on going.
"After Luther 2 comes out, maybe I'll do another Luther on the TV but the big idea is to go onto the big screen and take it bigger. But stay in London."