Cowell dismisses Britain's Got Talent fix 'utter lies'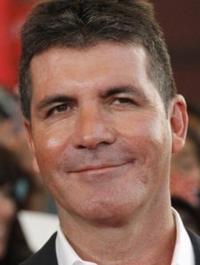 Britain's Got Talent creator Simon Cowell has dismissed as "utter lies" a claim the TV contest was fixed, with one contestant groomed for the show.
An anonymous internet blogger, claiming to work for Sony Music UK, said 12-year-old Ronan Parke was known to Cowell and had a management deal.
On the ITV1 show on Friday, Cowell said it was a "deliberate smear campaign". Parke is in Saturday's final.
Police are considering allegations of "malicious communications".
Cowell's lawyers went to a police station in west London to report the alleged offence.
It's not yet known whether officers will take action.
On Britain's Got Talent on Friday evening, Cowell said: "There has been an allegation made in the papers - not in the papers actually, on the internet by somebody - that Ronan Parke had a previous recording contract with my record label, that I'd met him beforehand, both of which are complete and utter lies.
"The first time I met Ronan was the first time he appeared on this show; he entered the show of his own accord. He's 12 years old. This is a deliberate smear campaign."
Claims were also made that Parke's hairstyle, clothing and mannerisms had all been choreographed.
The schoolboy won the viewers' vote on Monday, putting him straight through to Saturday's final.
'Unfounded allegations'
Syco and Sony Music said they would take legal action to "prevent further publication of these unfounded allegations".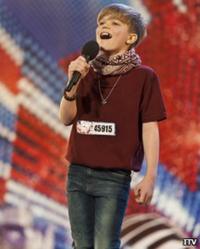 Syco said in a statement: "There has been speculation on the internet that Britain's Got Talent finalist Ronan Parke was known to and worked with Syco/Sony Music before entering the show.
"There is no truth in this story whatsoever.
"Ronan first came to Syco/Sony's attention when he entered this year's competition.
"Syco/Sony Music will not hesitate to take whatever legal action is appropriate to prevent further publication of these unfounded allegations."
A Scotland Yard spokesman said: "An allegation of malicious communications was made to Kensington and Chelsea police on Thursday 2 June.
"The allegation is being considered."
Ronan Parke's mother, Maggie, also dismissed the claims that he was auditioned by talent scouts who had spotted him performing at a birthday party for family friend Bryan Gunn, the former Norwich City goalkeeper.
"It's laughable, to be perfectly honest with you, and it couldn't be further from the truth," she told BBC Radio Norfolk.
"There's no foundation in it whatsoever."
The blog has now been taken down.