Label targets schools to combat illegal downloading
26 May 2011

From the section

Music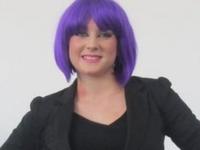 A record label is touring schools, teaching children how much work goes into making one track, to help deter them from illegal downloading.
Independent London-based label Shed Records is allowing children to use their equipment to mix their own songs.
Bosses at the label say it's important to catch music lovers at a young age.
The sessions are being backed by the British Phonographic Industry (BPI), the body who speaks for the UK recorded music business.
Both organisations want teenagers to understand that it's not just artists who lose out from the growth in illegal downloads.
As part of a trial run five schools are taking part, including Central Foundation Boys School.
If the scheme is a success, then it's hoped it will be extended nationally, with other labels around the country offering similar visits to schools.
'Music will stop'
Paul Shedden, Head of Label at Shed Records, explained the project is about raising awareness of the 'unseen' faces in the industry who rely on music sales for their livelihoods.
He said: "A whole army of people work behind the scenes to bring you new, fresh music.
"Everything from the songwriters through to production, artists, engineers, radio pluggers, PR companies all those people need to get paid.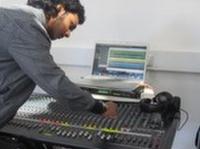 "Otherwise they can't continue doing the jobs they love and the music you love will stop coming out."
Also on the tour is 21-year-old artist Natisse, from Watford, who explains that she currently works in a pub because she doesn't get paid enough to work full time in the music industry.
But the school children say they already knew most of what they were shown, and it may not stop them illegally downloading.
Eighteen-year-old Dominic says the lesson was more like revision: "I don't even know how you download music legally.
"From what I know it seems like a long process."
Sixteen-year-old Idris, on the other hand, has an understanding of how time-consuming and expensive the process of creating music can be.
He said: "There's a lot of components that have to be put together to make just one song, so to do that for the whole album, that's a lot of work, time and money."