Plan to halve jail term for rapists who plead guilty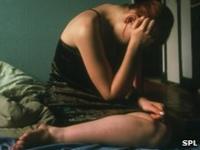 Rapists who immediately admit guilt could see their jail sentences halved in England and Wales, under plans announced by the government.
Ministers say if an offender pleads guilty their victim is spared having to relive their ordeal by giving evidence in court.
Junior Justice Minister Crispin Blunt told MPs in the Commons: "If they co-operate with the authorities from the first opportunity, I think that is one example where there is a definitive benefit to the victim".
The government also argues that guilty pleas cut court time and save taxpayers' money.
However, the plans have received criticism from the opposition.
Labour's former solicitor general Vera Baird QC has called the plan "irresponsible" and "unworkable", saying the standard sentence for rape starts at five years, which was "not an enormously high sentence already".
The former Labour home secretary Jack Straw has argued that halving a sentence won't protect the public.
At the moment rapists who plead guilty from an early stage already get up to a third off their sentences.
If you've been affected by this issue you can head to The Surgery for more advice.
Meanwhile, Downing Street says the Justice Secretary Ken Clarke still has the Prime Minister's backing despite suggesting that some rapes are less serious than others.
Ken Clarke had been defending government plans to halve jail sentences for offenders who plead guilty early.
He says his comments have been misinterpreted but is standing by his comments.