Simon Cowell set for Britain's Got Talent return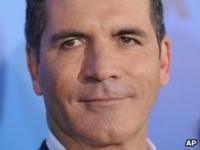 Simon Cowell will return to Britain's Got Talent for the semi-final stage of the show later this month, according to ITV1.
The broadcaster tweeted a message to confirm that the judge would be back on 30 May.
Amanda Holden has reprised her role on the judging panel this series, along with newcomers David Hasselhoff and Michael McIntyre.
However, Cowell stepped down from his role for the audition process.
The 51-year-old has been concentrating on the launch of the US version of The X Factor, which will see Cheryl Cole, Paula Abdul and Antonio L.A. Reid join him as judges.
He recently defended criticism that Britain's Got Talent's ratings had declined following his departure, along with that of Piers Morgan, and branded rumours that new judge Hasselhoff was to be sacked "ridiculous".
He said: "I know this is a good show. I think the talent is better this year than last year."