Vandals hit part of O2 network in southern England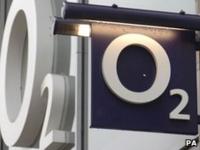 O2 is trying to restore mobile coverage in parts of London, Kent and East Sussex.
The company says vandals hit one of their east London sites early on Tuesday morning.
O2 put a statement on their website saying: "We've got a problem that means you can't make calls, use the internet, or send texts and emails."
The operator says it's working hard to get services restored and has apologised to customers.
The problems are affecting services on 2G and 3G.
A spokesman said: "Following the theft and vandalism at one of our operational sites in E London, we have been working hard to resume normal mobile service to N and E London, Kent and E Sussex.
"Some affected customers were able to make calls again from 4.30pm, and service across the region is being restored now with a few pockets of no coverage still remaining.
"We are carefully monitoring this throughout the night."
Sarah Doran, 21, from Maidstone, texted Newsbeat to say: "I'm on O2 and haven't been affected somehow, but most of my friends have.
"Every other Facebook status on my news feed is a complaint about signal/people on other networks bragging that their phone works."