Nicole Scherzinger 'had reservations' about X Factor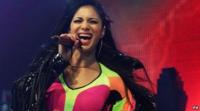 New US X Factor co-host Nicole Scherzinger says she had reservations about taking on the role.
The former Pussycat Doll singer told Newsbeat she was worried about how the job would affect her music career.
She said: "I was really excited but I had my own reservations just because I came out with my album Killer Love and my music is number one to me.
"I just want to get it out there so I wanted to make sure it wouldn't get in the way of promoting the music."
"Simon's just been really supportive of it," she added.
Scherzinger will co-host the American version of the show alongside Welsh TV presenter Steve Jones.
No audition
The singer says she received a personal call from Simon Cowell to ask her to play a part in the upcoming series.
She revealed she didn't have an audition for the role, apart the real-life challenge of her stint as a guest judge on the UK X Factor last year when Cheryl Cole was ill.
She said: "Honestly I had such a great time on the show. It's such a phenomenon. I love Simon, so it was an honour that they asked me to be a part of the US version."
Cowell will be joined by Paula Abdul, Cheryl Cole and Antonio L.A. Reid on the new judging panel.
'Moving train'
The next few months are set to be a hectic time for Scherzinger, who'll be jetting between the US and the UK promoting her new album and working on the X Factor, as well as performing on American Idol.
However, she's not worried about a little bit of hard work. She said: "I'm grateful for it.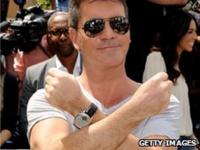 "You have to appreciate it when it all comes and the train is moving. I want to definitely be on the front of that train.
"I always say it's just the beginning, especially with this album Killer Lover. I want the fans to just love it as much as I do.
"Then to be able to play the role of artist/ambassador on X Factor and reach people in that way and connect with people in that way, I'm very blessed right now."
Dannii's departure
The singer says Cowell's advice has always been to "just be myself" on the show, and she admits she's prepared to knock down the judges if they're a bit mean.
She said: "This is what I eat, sleep and breathe, so I'm there for those artists. They've got to have a voice from someone."
Dannii Minogue announced this weekend that she would be stepping down as a judge on the UK's X Factor because of clashes with her judging role on Australia's Got Talent.
Simon Cowell's publicist Max Clifford yesterday [16 May] insisted that Cowell wanted her to stay on in the job because she was so popular.
He added: "In the last few months, because of the American X Factor, this X Factor has had an awful lot of juggling going on and it's a question of getting the best possible combination."
"A lot of critics are saying that the show won't be as popular and it won't work but they also said that when Sharon Osbourne went and Cheryl (Cole) came in. They said that was a ridiculous choice."