PlayStation Network problems: Your views on hacking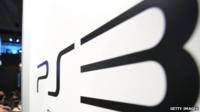 Nearly three weeks on after the PlayStation Network (PSN) went down, it's still not clear when the network will be up and running again.
Millions of people still can't get online to play games on their PS3s because the hack brought down the company's PSN and Sony Online Entertainment (SOE) networks.
More than 100 million accounts have been hacked into.
FBI agents, cyber crime investigators and hacking specialists are just some of the people trying to find out how the data was stolen.
On Friday Sony boss Howard Stringer apologised to network users though he did not say when services would resume.
Three gamers have been telling Newsbeat how they feel about missing out on multiplayer and how the hack affected them.
Ben Madison, 18, Warwickshire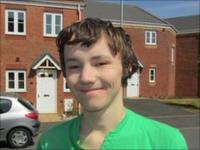 "I try and get on every night to go online with my mates, Black Ops and Fifa.
"My email address was on there, probably the address for my house, any passwords I put in.
"It's pretty scary what they can do with your data and to know that it's not safe after all.
"I think obviously it shouldn't be done 'cos it's outed millions of people, they should just leave it.
"I think they hackers have a point if they've got something to point out about Sony's security but it's affecting a mass amount of people, it should be left alone."
Steven Tomlin, 19, Leicester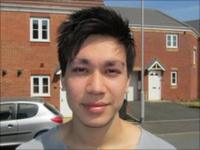 "I'm on like two to three times a week playing games like Red Dead Redemption, Black Ops and Borderlands.
"The hack has affected me. When you're run down you just wanna have a little blitz on the PS3 with your friends, but I can't 'cos it's down.
"So it is annoying cos like you pay all this money for your PS3 and you can't even play it.
"I just play online games so I haven't played at all since the network is down.
"When I buy the PlayStation I expect security so it is annoying to be honest."
Jordan Wilkinson, 19, Warwickshire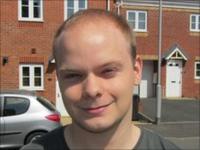 "I'm on two to three times a week as well, Call of Duty, Pro Evolution, stuff like that.
"My email address was on there, my address, date of birth, postcode and I've even got my credit card details on there.
"It makes you realise that your stuff ain't really safe on the PlayStation Network, I thought it was safer than that.
"Now I'm watching my account, seeing if any odd transactions go through. If anything like that happens then I'll cancel my card.
"They shouldn't really be keeping credit card details on the network. Once you've bought something they should just take it off.
"I'm not overly bothered about getting a lot of compensation, I'd just like them to improve the security a bit more."