Royal wedding: Londoners cash in by renting out rooms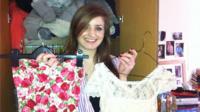 Hundreds of Londoners are cashing in on the royal wedding by charging tourists to stay in their homes for the big day.
Flatmate websites say they've seen a huge rise in people advertising for guests over the long weekend - some say more than 800 listings went up.
Website Crashpadder lets you advertise your short-stay room. The average price is £45 a night.
As many hotels double their prices, it seems a cheaper option for people wanting to be in the capital for the royal nuptials.
THE HOST: Harry Winstanley, 23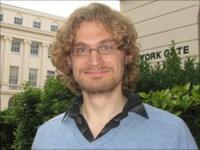 Harry is a music student and lives in north west London with two friends.
One of their housemates moved out, leaving them with a spare room, and they saw the royal wedding as the perfect time to make some money.
"After a while we thought it was a bit of a waste sitting empty," said Harry.
"With the royal wedding coming up we thought there was a great opportunity, there was going to be lots of people coming in and this was a time to make a bit of cash."
Harry put an advert online and found Katy, who wanted to be in London for the weekend.
He is charging her £100 for two nights. "I was surprised," said Harry. "It brought in more money than I expected."
THE GUEST: Katy Birchell, 22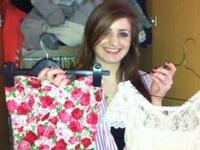 Katy is a student in Manchester and was desperate to be in London to watch Prince William and Kate Middleton tie the knot.
"It is a once in a lifetime opportunity really," she said. "I am not sure how many more royal weddings we're going to get so I wanted to make the effort."
The friend she is meeting is staying in a hotel but for Katy this wasn't an option.
"Hotels in London are extremely expensive. It was not even worth me looking at them," she said.
"Staying with someone else was much more in my price range, just a much better idea really."
She looked online and found Harry's advert which offered just what she needed.
"There's always going to be nervousness [about staying with strangers] but I didn't have many options. I obviously looked at security and safety. Hopefully they are nice."