YouTube star TomSka 'makes thousands' every month
When it comes to money we all use it, most of us earn it and nearly everyone wants more of it.
But when it comes to the internet, unless your surname is Zuckerberg or Page, for a lot of people making money starts and ends with sites like eBay.
Not for 20-year-old student Tom Ridgewell, who's one of a new generation of YouTube stars making thousands of pounds through the site every month.
"I like to think I work in comedy," he says.
"I just try to make funny videos really - ones that make me laugh."
He's written, produced and directed dozens of short films, sketches and cartoons.
But get onto his channel and it's the numbers that really stand out: 55 million views and 220,000 subscribers - numbers he's been able to translate into money.
"They put adverts around your videos and you get a cut of that," Tom explains.
He wouldn't give away specific numbers but told Newsbeat he earns between £3,500 and £7,000 each month.
Hobby to career
The student makes his money through YouTube's partner programme.
Patrick Walker, the site's senior director for partnerships and content in the EMEA region, says users can do very well.
"Some people have been exceedingly successful in not only making some money but actually turning it into a career," he told Newsbeat.
But it's not just about the money people get direct from advertising revenue, there's also the potentially worldwide exposure that can lead to other possibilities.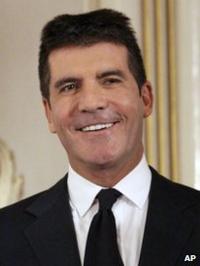 "I mean Simon Cowell just signed up a 10-year-old girl from Canada called Heather Russell," says Mr Walker.
"She'd only had 100,000 views but he said: 'I want her on my team now' so he sent someone over to sign her."
As for Tom, he plans to make sure his channel develops into something more that just a way of generating income from adverts.
"I hope to do YouTube full time when I finish uni and really start getting content out there," he says.
"I'm going to start producing a comic book that I've printed myself and I've got shirts on sale.
"It's really invaluable to have a good following on YouTube because you have these big numbers.
"People want to hire you because you've got these skills, or maybe they just want your popularity."