Stoke City in FA Cup final first
Stoke City are through to their first ever FA Cup final after thrashing Bolton Wanderers 5-0 at Wembley yesterday (17 April).
Three first-half goals helped the Potters on their way, along with some awful defending by Bolton.
Tony Pulis's side now face Manchester City in the final at the national stadium next month.
Newsbeat's spent the day in Stoke, talking to fans.
Steven Tunstall, 24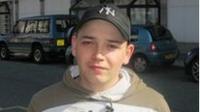 "I've watched Stoke a few times this season with the lads and yesterday was great.
"It's mint and they've got a great chance of winning the final.
"As for playing in Europe being possible, that'll be great."
Ashley Nicholas, 23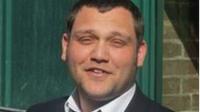 "I've supported Stoke all my life and this is unbelievable.
"I was expecting 3-1 and got a 5-0 - can't be bad.
"I had to double take when the final result came in. This is just a once in a lifetime thing.
"I think we have a great chance against Manchester City now, especially if we play like we did yesterday.
"Not only are we going to win the FA Cup, but we're going to stay in the Premier League too."
Sammy Gordon, 24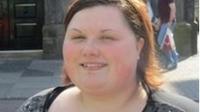 "Brill. Absolutely brilliant.
"I think it's fantastic for the city, especially for all those who have supported them for a long time.
"Thumbs up and I hope they do really well in the final."
Matt Edwards, 19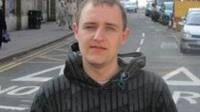 "I've supported Stoke all my life. I've lived in the city all that time. It's the only team I can support.
"When it was 3-0, I thought Bolton would come back and we would stay at three.
"We were all over them.
"If we play how we played yesterday, I think we'll win the final."
Martin Simpson, 36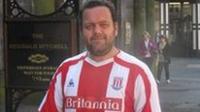 "Good or bad, I'm a Stoke City fan, but yesterday made my lifetime.
"It was like the commentator said, I can't believe how poorly the other team played.
"It just wasn't their day, it was ours.
"We beat Manchester City last time so I think we can do it and if we end up in Europe that'll be great.
"Bring it on."