Chipmunk: On Air On Sale 'unfair' system for artists
14 April 2011

From the section

Music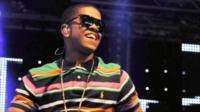 Chipmunk thinks releasing singles as they premiere on air is an "unfair" system.
Universal and Sony were the first two record labels to try out On Air On sale back in January.
The idea was to help stop piracy and means music fans could buy a track as soon as they heard it on the radio.
Chipmunk told Newsbeat: "If it's going to work, everybody has to do the same thing. The general public need to know the system."
Since the launch, some record companies have stuck with the old way, which was six weeks radio play before a release date.
Unfair
"Fans can't understand if your single is out and it hasn't had much impact, yet somebody else has but they don't know that one's had weeks of promo."
When asked if On Air On Sale helps to stop illegal downloading, Chipmunk said: "You target the pirate not the artist. You need to shut down the pirate websites to stop people downloading for free."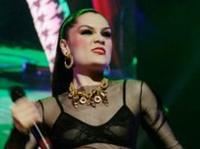 Jessie J hit the big time with the help of On Air On Sale.
Ted Cockle is co-president of her record label Island.
He said: "It just felt wrong to wait the traditional six weeks until people can buy the songs."
Chipmunk says he hopes his sales won't be affected too much.
He said: "The label have done it for my current single, but the video has just come out which will hopefully have some impact on it's chart position."
Chipmunk's Transition is out on April 18.