Sunbed ban starts for under-18s in England and Wales
8 April 2011

From the section

Health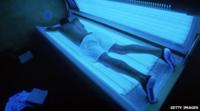 A new law has been introduced banning under-18s from using sunbeds in England and Wales.
Doctors are hoping the move will stop more young people putting themselves at risk of skin cancer.
Tanning shop owners could have licences taken away or fined if they're caught.
The ban comes days after a report found that every day, two 15 to 34-year-olds in Britain are diagnosed with the deadliest form of skin cancer, malignant melanoma.
Cancer Research UK also discovered that using a sunbed before you're 35 significantly increases your chance of getting skin cancer.
Doctor Ranj Singh, who specialises in young people's health, says people need to be more aware of the damage sunbeds can do.
He said: "Using sunbeds exposes you to an intense form of radiation and that's what's most dangerous.
"If you use sunbeds in an unregulated way, you may end up with skin cancer.
"The fact it's so easy and cheap to use a sunbeds only contributes to this problem, so banning under-18s using them could stop more people putting their health in danger."
It's already illegal for under-18s to use sunbeds and unstaffed tanning salons in Scotland and there are plans to bring in the same law in Northern Ireland within the next year.
From October, it'll also be illegal for people under 18 to use coin-operated sunbeds in Wales.
No final decisions have been made yet as to whether the same law will be passed in England.
Orlaith Timony, 17, sixth-form student from Luton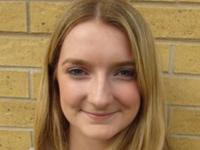 "I started using sunbeds last year before I went on holiday.
"I just went into the shop and they didn't ask me any questions, only how long I wanted the bed for.
"I'm going away again this year and plan to use sunbeds again.
"I'll just have to use the coin-operated beds and salons which don't have staff and use them where no one can see me.
"You're going to die one way so you might as well die from skin cancer."
Suela Stafa, 16, sixth-form student from Luton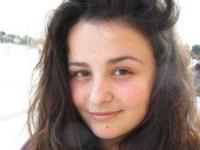 "I've never used a sunbed personally but I was hoping to soon because I'm really pale.
"I'm like a milk bottle.
"It's probably going to have to be fake tan out of a bottle now which is annoying."
Chantelle Tierry, 21, Tanning salon manager from Liverpool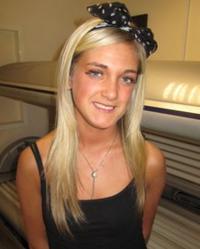 "I always ask people how old they are and if they have ID on them.
"If they look too young, I won't let them on.
"I do agree with the ban but I'm not sure it'll work.
"All girls these days are looking a lot older than they actually are.
"I think most of them will get away with it."