Dave Grohl says Foo Fighters film was 'hard to watch'
7 April 2011

From the section

Music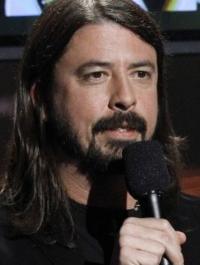 Foo Fighters' frontman Dave Grohl has said parts of the band's new documentary film are "hard to watch".
He said moments in Back And Forth, screened in 165 cinemas across the UK tonight (7 April), made him feel "incredibly uncomfortable".
It charts Grohl's time in Nirvana to the formation of Foo Fighters up until the recording of their recent album Wasting Light, released on 12 April.
The film shows the near death of drummer Taylor Hawkins back in 2001.
Hawkins, who has expressed his discomfort at the film being released, spent two days in a coma following an overdose from painkillers.
"I watched the movie first before the band did," said Dave Grohl, speaking in February.
"I asked to watch it before the band did because I didn't want it to break up our band."
On a personal note Grohl said the most difficult footage for him to watch was where he binned the recordings made by Foo Fighters original drummer William Goldsmith for second album The Colour And Shape and rerecorded them himself.
"It was brutal," admitted Grohl.
"That part made me incredibly uncomfortable. I told everybody, 'There's going to be something for each one of you in this movie that will make you feel incredibly uncomfortable.'
"I think that's good because it means we're telling the true story."
Back And Forth is screened in cinemas on 7 April