La Roux talks about 'hilarious' Dr. Dre collaboration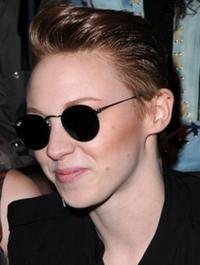 La Roux has revealed that Dr. Dre has sampled one of their tracks for his much-anticipated new Detox album.
Lead singer Elly Jackson told Newsbeat the rapper got in touch after he heard the Skream remix of In For The Kill used on US TV series Entourage.
"He got really excited about the track which is obviously really complimentary," she said.
"He did something with it and then sent it to us and said can he use it for his record and we said, 'Yes.'"
Detox, Dr. Dre's first album since his 1999 release 2011, has still yet to have an official release date.
"Apparently he and The Game, this is a really hilarious image for me, were sitting watching Entourage together.
"My manager always jokes that they were eating ice cream, under blankets and having a girls night in.
"[He's used] Mainly the vocal and then he put his own beats on it. It's supposed to be on the next record."
Grammy
Although UK fans of La Roux haven't heard much from the electronic duo in the last 12 months they've been working hard in America.
"I've done nine tours," she said. "That's why we got the Grammy and stuff because we have put in a lot of time over there."
The pair picked up the award for electronic/dance album at the prestigious music ceremony in Los Angeles in February.
"It's the musical equivalent of getting an Oscar or a Golden Globe," she explained.
"It was really emotional. I cried a lot. I cried a lot of happy tears. I nearly puked before they read my name.
"I couldn't breath, I was hyperventilating. The nerves were horrific."
New music
They're about to start serious work on the follow-up to their self-titled debut album, which featured tracks like In For the Kill and Bulletproof and was released in 2009.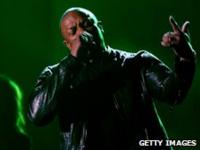 "We've been experimenting on and off this year," explained Elly Jackson.
"I don't think there's going to be a record this side of Christmas if I'm being honest.
"We've got the beginnings of about eight tracks. I think it's going to be a little bit more fun, in a more mature, rather than a youthful way.
"It's going to be a lot sexier in terms of the way it sounds.
"My voice has changed. I think smoky is a good way to describe it."
La Roux's Elly Jackson was speaking to Newsbeat before she DJ'd at the Nissan Behind The Hit gig at Koko, London.