Speed cameras to be switched off in England and Wales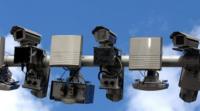 There will be more deaths and injuries on the roads as hundreds of speed cameras are switched off, road safety groups say.
In total, 368 are to be deactivated by councils in England and Wales today (1 April) in the biggest cutback since they were brought in 19 years ago.
Charities and motoring groups say the switch off is down to government cuts in funding for road safety measures.
The government says it is up to councils to "set their own priorities".
Philip Gomm from the RAC Foundation told Newsbeat he believed more people would die in collisions after the switch off.
He said: "The work we've had done for us suggest 800 people per year would be killed or seriously injured if these cameras are switched off.
"We have to decide whether as a nation we're interested in enforcing speed limits. Speed cameras are one way. They do save lives."
Reducing casualties
Brake, a road safety group, is also against road cameras being switched off.
Brake spokeswoman Julie Townsend said: "It's an appalling betrayal of communities.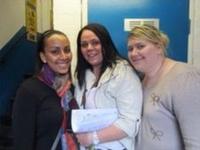 "Evidence shows [speed cameras] work on reducing casualties and protecting people. Turning them off is a disgrace."
In the West Midlands more than 200 of 304 cameras are to be turned off in seven areas including Birmingham.
But police say they will pay more than £1m to keep about 100 running.
Friends Shelley Jones and Michelle Harewood, who are both 24, were out shopping in Birmingham city centre with another mate, Clare Smith, who's 28.
All of them are drivers and are divided on the issue.
Shelley said: "They actually make things worse. A lot of the times, people slow down when they see one and that can cause a collision."
Claire said: "Where I live there are actually too many and then other places there aren't enough. It makes no sense."
Michelle added: "I'm against the switch off, I've been caught speeding but I deserved the fine. We'll see what happens with the accident rates when they're switched off."
Speed awareness
In most areas, drivers won't know which cameras have been switched off.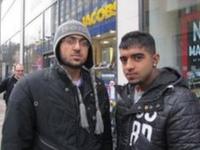 It can cost up to £2,000 to dismantle them so councils may decide to leave them up.
That is enough of a deterrent for 21-year-old Ali Abrahim and his mate Reza Khan who's 17.
"A lot of speed cameras don't work, they're a waste of money. But if you see one, you do slow down," Ali said.
However, some parts of the country are reinstating cameras.
Oxfordshire switched off 72 cameras last July.
Thames police say money raised from speed awareness courses will now be used to fund the cameras.