Free Wi-Fi hotspots to double as O2 improves network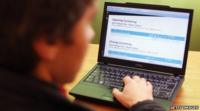 Getting online to update Facebook, download songs or check out YouTube can be expensive and slow on smartphones.
That's especially true if users struggle to get good signal on the 3G network.
But a new plan to double the amount of free Wi-Fi across the UK could change all that.
Starting from today, O2 is rolling out plans that it says will more than double the number of free Wi-Fi hotspots available from services BT Openzone and the Cloud.
Gavin Franks, head of Wi-Fi at O2 told Newsbeat: "We've seen a massive explosion in the use of the internet, in downloads, in how people use their smartphones.
"The old world was very much around laptops.
"What we're seeing now is the demand for smartphones.
"So what you're going to see is Wi-Fi popping up in places where anyone's got two minutes to update a profile, connect to the internet."
Free Wi-Fi
Those places are areas, he says, like high streets, public transport and stadiums.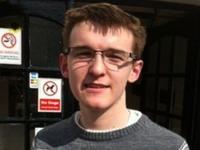 In Highworth, a small town just outside Swindon, the local borough council has been trialling free Wi-Fi for more than a year.
But figures show fewer than 10% of people actually use it.
Michael Mitchell is 17 and lives in Highworth.
He doesn't have a smartphone but says he would use the free Wi-Fi if he did.
He said: "There are a lot of my mates who've got iPhones and they all use it.
"You can get on the internet, check Facebook, download songs and get on YouTube."
But Malcolm Masters, who runs the Fix Inn pub in Highworth, disagrees.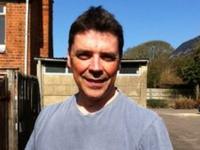 He said: "The free Wi-Fi is a little bit flakey.
"Most customers use it on their smartphones for things like getting the sporting results and updating their Facebook."
It's because of people like Malcolm's customers and Michael's friends that there's more pressure than ever on the current 3G network.
Critics say that's the real reason O2 is investing so much in free Wi-Fi.
That's something Gavin Franks denies.
"Absolutely not," he said. "We continue to invest very heavily in our 3G network.
"We don't see this as a replacement, we see this as an integral part of our network."