Duke Nukem Forever release date delayed until June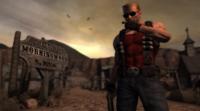 The return of the Duke Nukem PC and console game has been delayed by more than a month, according to a video message from its developers.
In the clip posted on YouTube, Gearbox Software president Randy Pitchford made a joke of the announcement with a member of staff changing the release date as he gives an update.
The game is now out on 10 June internationally and 14 June in the US.
Duke Nukem Forever will be available on PC, Xbox 360 and PlayStation 3.
Mr Pitchford also apologised to fans in a post on Gearbox's messageboard.
He said the delay was due to the project being "a different beast" than other games Gearbox had worked on.
"When we announced May, we believed it," he wrote.
"We're doing the best we can. Our mission is to complete and deliver the game that all of us, Gearbox people included, have waited so long to get our hands on," he added.
Watch Randy Pitchford announcement about the delay on YouTube
Duke Nukem first appeared in 1991 and his last outing was 2002's Duke Nukem: Manhattan Project.
Duke Nukem Forever was first proposed in 1997 but has been hit by a series of setbacks, with the game handed over by 3D Realms to Triptych Games and Gearbox Software in 2009.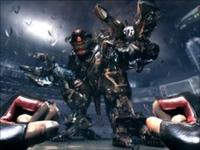 Speaking in January, co-developer 2K games said: "Duke's return is going to be epic and one that will make gaming history."
They described the plot of the game and Duke's personality as "uber-macho".
"Duke brings his signature brand of babe-lovin', cigar-smoking, beer-chugging and ass-kicking action as he saves the Earth and its babes from hordes of invading aliens," a statement said.
"Shoot hoops, lift weights, read adult magazines, draw crude messages on whiteboards or ogle the many hot women that occupy Duke's life, this is Duke's legend," it added.