Young people in Birmingham reject alcohol abuse plans
15 March 2011

From the section

Health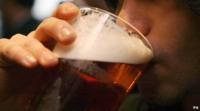 The government is announcing details of a "responsibility deal" on selling alcohol in England.
It is expected to include voluntary deals with the drinks industry on things like promotions and labelling.
The scheme has already been rejected by leading health groups including the British Medical Association (BMA) which says it doesn't go far enough.
The government's defended the plans saying there is already more tax on strong beers and a ban on cheap booze.
The plan is expected to include a standard alcohol unit label on bottles and a ban on advertising booze near schools.
Problems linked to alcohol are thought to cost the NHS more than £2.5 billion a year.
Newsbeat has been speaking to people in Birmingham to find out what they think.
Zenni Shaw is 20 and works in a bar where most of the customers are students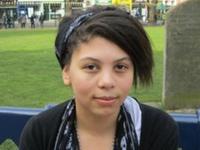 "If there are labels everywhere saying, 'This has got this many units', people are going to say, 'Yeah. Let's get that and get off our faces'. It's not going to improve anything.
"England is just about drinking. That's our culture. No matter how much money no one has they're going to go out and enjoy themselves.
"Everyone knows the dangers but it doesn't stop anyone from doing it."
Adam Parkes is 18 and at college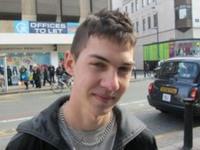 "I think it's good that they're trying to have fewer adverts around schools.
"But as for unit labels, I don't even look at the back of bottles or cans, so I don't think it would make a difference to what I would order.
"I don't think putting prices up would help much either. If I'm out in a pub or a club and I buy a drink, I don't look at how much it costs."
Kelly-Marie Copestick and Georgina Williams are both 17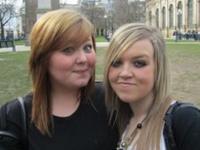 Georgina cut down on booze after the night she had to have her stomach pumped: "I was heaving proper bad and I was in hospital overnight. I used to drink in school and I kept getting chucked out.
"Now I hardly drink at all. If I have a drink now I know when to stop. I've started to calm down. I feel way better in myself.
"I'd rather not drink and just laugh at my mates, rather than be out of it myself."
Kelly thinks some alcohol is too cheap: "If people stop selling it in shops and just sell it in pubs, I reckon fewer people would drink because it's so much more expensive in a pub."
Lee Hobbs, 22, is out of work at the moment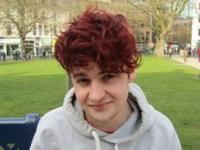 "I don't think there's much the government can do to slow down people's drinking.
"We've reached a point where everyone likes to get drunk all the time.
"Closing the pubs earlier might make a difference but I don't think people would be happy about it. We'd end up with drinking riots."