Cornish pasty gets European protection: Your views
23 February 2011

From the section

Politics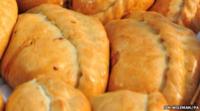 When is a Cornish Pasty not a Cornish pasty?
From now on, whenever it's not traditionally made in Cornwall.
The term "Cornish pasty" has been given protected status by European lawmakers, called a Protected Geographical Indication (PGI).
It means that pasties made anywhere other than Cornwall can no longer be called "Cornish".
It gives the meat and potato snack the same standing as champagne, parmesan cheese and Jersey Royal potatoes.
'Protected'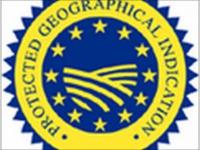 David Rodda, from the Cornwall Development Company, says the move is "protecting local jobs".
"Thousands of people in Cornwall are involved in the pasty industry," he says "from farmers to producers."
Others are less pleased. Pasty makers in Devon say it's "a black day".
The high street chain Greggs sells more than 10 million pasties a year. They are branded "Cornish" but none are made in Cornwall.
A Greggs spokesperson told Newsbeat: "We were thinking we might rename it 'the pasty formerly known as Cornish!' We are asking our fans on our Greggs Facebook site what names they would like to see."
The view from the pasty stand:
Lorenza Stewart, 23 years old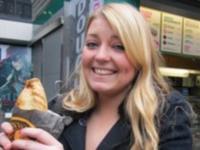 "I think it should be from Cornwall.
"It's called a Cornish pasty after all!
"It's like Melton Mowbray pork pies. It's part of the heritage of the area.
"If you put two pasties in front of me and they both tasted the same, I'd probably buy the Cornish one."
Amie Williams, 25 years old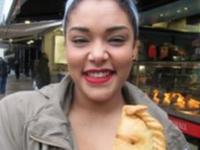 "I would buy a Cornish pasty over one from somewhere else.
"You know what it is and you know where it's come from.
"It's like choosing between a doughnut and a Krispy Kreme donut.
"You'd buy the Krispy Kreme one because it's a brand you recognise."
Samuel Smith, 18 years old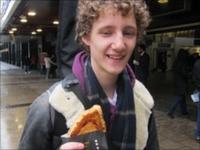 "I think they're a great food and they should be considered a delicacy.
"Then again, the pasty is a working class food. It comes from the miners in Cornwall.
"I don't see why it should be considered the same as champagne, but it should still have status."
So what makes a 'proper' Cornish pasty?
The Cornwall Development Company, which had to come up with the "genuine" Cornish pasty recipe as part of its application for protected status, says an authentic pasty should have a distinctive 'D' shape and be crimped on one side, never on top.
It says the filling should be "chunky, made up of uncooked mince or chunks of beef with swede, potato and onion and a light seasoning," and that the pasty should be slow baked.