Calls for new vaccine to prevent genital warts
16 February 2011

From the section

Health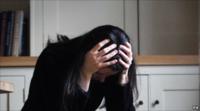 A group representing sexual health doctors and nurses is calling for young women to be vaccinated against genital warts.
The British Association of Sexual Health and HIV (BASHH) wants the government to introduce a new vaccination to protect against the sexually transmitted infection (STI).
Helen was diagnosed with genital warts last September.
"I first noticed I had a small lump or two, I went for my routine smear test and asked the nurse to check it out.
"She said I should pop along to my GP, so I popped along to my GP and I heard it was genital warts.
"I was devastated, after I got out of my appointment I burst into tears."
The 28-year-old has no idea how she caught it.
"There's such a stigma with it and I just felt absolutely awful I thought I'd done every correctly and I thought I was safe.
"It can lay dormant in your system so I don't know where I got it, I have an ex husband and I could have got it from him or from anywhere."
New vaccine
Recent figures from the Health Protection Agency (HPA) show that cases of genital warts have increased by third across England in the last nine years.
It is the most common STI, caused by a virus, in the UK.
In 2009 there were 91,257 first episodes of genital warts and there were 52,715 repeat cases of genital warts across the UK.
BASHH are visiting MPs today (16 February) to try to persuade the government to introduce a new vaccine that targets both genital warts and the human papilloma virus (HPV).
At the moment girls aged 12 to 13 are only vaccinated against HPV with a drug called Cervarix.
It protects against two strains of HPV which are most likely to cause cervical cancer - HPV-16 and HPV-18.
Sexual health workers say it would be better to use a Gardasil vaccine as it also protects against HPV-5 and HPV-11, which cause the majority of genital warts.
Gardasil has been around since 2007 but it's not currently available on the NHS.
Anyone who wants it has to pay for it privately.
Common infection
The Department of Health said they chose Cervarix as it offered the best value for the NHS but they were investigating the alternative vaccine.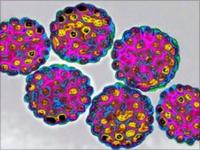 A spokesman said: "The Department of Health has commissioned an update to the cost-effective modelling for the HPV vaccine to support the next procurement exercise for the HPV immunisation programme in 2011.
"This model will take into account new data on the potential protection provided by the HPV vaccines against cervical cancer, other HPV-related cancers and genital warts."
For Helen introducing a vaccine makes sense.
"It's so easy to transmit, to have a vaccine would be amazing," she said.
"Genital warts are uncomfortable and undignified. I'm having them frozen - like you would do with a verruca on your feet.
"It's painful, but they're starting to go.
"I should only need one or two more sessions and it will be gone. I'll be really relieved, I don't want to have that treatment again."