Prisoner voting: Ex-inmate's view on politics in jail
11 February 2011

From the section

Politics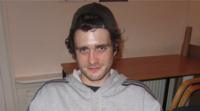 As MPs vote to keep a ban on prisoners voting in elections, Newsbeat has spoken to an ex-inmate about how people in jail feel about politics.
The vote came after judges at the European Court of Human Rights ruled that it was illegal for Britain not to allow prisoners to vote.
But MPs backed a motion opposing any change in the law by 234 to 22.
The Government now says it could face being sued for millions by prisoners who bring their case to Europe.
Chris, from Essex, has been in prison 8 times, and is 27 years old.
'All or nothing'
He's a former heroin addict, and has done time for burglary as well as one term for assault.
He thinks that prisoners should be allowed to vote, regardless of their crime, though he doesn't think many would be interested in doing so.
"I'm atypical of the prison system I think, in that I was even interested in politics.
"A lot of people, or criminals, would probably say 'I don't care at all'," he said.
"I was in when the election was on and being fairly interested in current events, I was watching the election coverage.
"But most people would have been watching whatever else was on. Shameless is quite popular, or EastEnders."
"I would have voted Lib Dem, and I'd be regretting it now if I had," he said.
He also said he didn't think government plans to comply with EU law by allowing inmates on short sentences to vote would work.
"I think it has to be all or nothing.
"Knowing how the criminal justice system works in prison, I don't think it will be workable to say 'well these can vote and these can't'."
'Prison is punishment'
"Lifers are looking for as much access to the outside world as they can possibly get," he continued.
"They know they're in there for a very long time, and the more they change their surrounding environment the better it is for them," he said.
When questioned about the view that prisoners had to be punished for their crimes, Chris said he thought prison itself was punishment enough.
"Prison is a punishment because it's a cut off of your freedom to do what you want to do.
"That's all that can really be done to prisoners," he added.
"In my own situation, without getting a violin out too much, I was quite unlucky in life early on to be in the situation I was in."
"That doesn't necessarily mean that I'm therefore not a person, I have an interest in things going on in the world," he said.
Chris was released from prison in November 2010.
He now receives housing and further education from SOVA, a national voluntary organisation which works to rehabilitate young offenders.