The Strokes back for 'new era' with release of song
10 February 2011

From the section

Music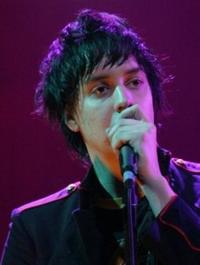 The Strokes have released their first piece of new music for five years and said it marked a new era for the band.
Under Cover Of Darkness, a free download from their new album, has been made available to fans.
When it was released at 7.35pm on 9 February demand immediately crashed their official website.
When asked if he felt the band had entered a new era guitarist Albert Hammond said: "I would be completely shocked if it wasn't."
'More' music
Speaking to Radio 1's Zane Lowe he added: "I see us completely making music together. I see us doing a world tour in balance with a new record. We're going to tour."
In the interview the guitarist explained that the five-year break since the release of their last album First Impressions Of Earth in 2006 has made the indie-rockers appreciate the band much more.
"Like you have no idea," said Hammond.
"All of that, if anything, gave you perspective on what I find so beautiful about The Strokes.
"It really is something bigger than one person - a combination of things which couldn't happen without us.
"I would say even more so. I was playing the new album to a friend this morning and they said, 'It makes me want to dance'."
The fivesome's forthcoming fourth album Angles is released on 22 March.