Will.i.am: New track with Britney Spears is 'edgy'
10 February 2011

From the section

Music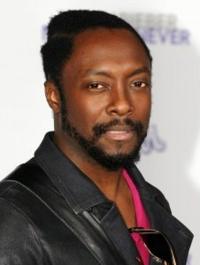 Will.i.am has confirmed he is working on a new track for Britney Spears's new album Femme Fatale, due out next month.
The Black Eyed Peas star joined the Womaniser singer in the studio this week to work on a song which he has described as "edgy and next level".
"It's a monster. It's mean and pretty. It's that beat - it's fresh already. It's something which today needs."
Britney's forthcoming seventh studio album will be released on Tuesday 29 March.
'Dangerous yet mysterious'
"Britney's the sweetest person and so excited about music," said will.i.am. "I can't wait until people hear it [the track]."
Spears, 29, has sold nearly 70 million albums around the world and five of her previous six records have gone to number one in America.
Speaking about her latest album on Twitter, the singer said: "I've poured my heart and soul into this album over the last two years.
"I've put everything I have into it. This album is for you, my fans, who have always supported me and have stuck by me every step of the way!
"I love you all! Sexy and Strong. Dangerous yet mysterious. Cool yet confident!"