Apprenticeships set for record high in England
10 February 2011

From the section

Politics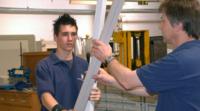 Apprenticeships are set for a record level of popularity in England, a group which organises the schemes says.
It's thought a record 350,000 people will sign up for an apprenticeship in England this year, twice as many as five years ago.
During an apprenticeship workers train for a qualification while doing the job.
Apprentices often go to college for a day or so each week too.
Currently, around one in four people who apply are accepted, according to the National Apprentice Service (NAS) in England.
The government is hoping to create 100,000 more positions by 2014.
Newsbeat's been speaking to people who have already signed up.
'College not for me'
Jenna Terry is 16 and from Oldham.
She left school last summer and is now an apprentice at Lorien Resourcing in Manchester.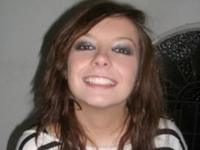 "I didn't want to go to college and I really wanted to work," she says.
"I applied for about 40 jobs in one day and I didn't hear back from any of them - even simple jobs like cleaning.
"I've definitely made the right decision to do an apprenticeship. I really wanted to get out there and start doing something."
Jenna says the pay isn't much at the moment, but that it's had a positive effect on her life.
"I get £95 a week, I can't really grumble. It's better than EMA (Education maintenance allowance).
"Most of my friends can only go out once a week or so, and I can go out every night."
She's also not regretting the decision to skip university and the big debts that can build up.
"There are so many graduates leaving uni and not getting a job," says Jenna.
"You've got student loans and you get in lots of debt.
"But with this you can leave school and go straight into work. You've got no debts and you've got a job."
'McApprentice'
Marcus Collins is 24 and from St Albans.
He had a good job with a law firm, but was made redundant and spent 11 months out of work.
He ended up doing an apprenticeship at McDonald's.
"The first day was very stressful," he admits.
"You only have to go to McDonald's at 1pm on a Saturday to see how hard people work.
"It's 90 seconds to serve a customer, take their order, get their food. It's lots of miniature tasks done very quickly."
But Marcus stuck with the job and says it's been worth it.
"I wasn't sure if I'd be able to work so fast and that's one of the things the apprentice programme did - to increase my skills and my confidence.
"Everyone has their opinions about all sorts of jobs. As long as you enjoy what you do it doesn't matter what anyone else thinks."
Not everyone is impressed with apprenticeships though.
Facebook comments
Johni Brown, commenting on Newsbeat's Facebook page says: "I did one - £50 a week sucks."
Heather Jayne Koernich thinks that in some areas they can still be hard to track down: "My brother is looking into them after being kicked out of college.
"They may be more popular but they're a right pain to find in our area."
Jacob Hayes adds: "I had an apprenticeship, was damn good until the company went under.
"The government needs to offer more and more support to the companies doing them."
But another Facebook user, Lewis Ryan, is having a good experience on the scheme.
"I'm on my second apprenticeship in catering and am loving it," he says.
"The fact that you learn and earn on the job is great. It's the way forward for our age when you leave school."