X Factor US winner to get $5 million recording contract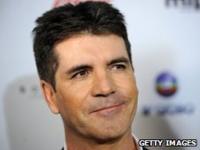 Simon Cowell has revealed that the winner of X Factor USA will get a $5 million (£3.09m) recording contract.
Fox, which is producing the show, says it's the biggest guaranteed prize in television history with the series due to start in the autumn.
Cowell, who left American Idol last year, hasn't announced the other three judges despite speculation that Cheryl Cole will be handed a place.
Auditions for US contestants begin on 27 March in Los Angeles.
Other sessions follow in Chicago, Dallas, Miami, Seattle and New York.
Talking at a news conference Simon Cowell said: "The top contestant will get $1 million (£619,000) a year for five years, separate from the costs involved in recording and promotion.
"It's a massive, massive risk but it's also an incredible incentive. It puts everybody, rightly, under an enormous amount of pressure.
"I believe I can find a star."
But he admitted: "If they don't sell a single record they still get to keep the money. It is pressure, because if the wrong person wins, I'm in trouble.
"We've got to find somebody fantastic to get the money back [through record sales]."
Judge speculation
The winner of the inaugural American edition gets a recording contract with Syco, the joint venture between Simon Cowell and Sony Music.
The age limit differs from the UK version with 12-year-olds allowed to apply.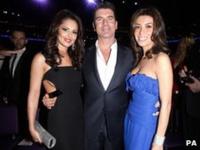 On the subject of judges, Cowell said there wouldn't be an announcement for at least a month.
As well as Cheryl Cole and Pussycat Doll Nicole Scherzinger, another front runner for a spot alongside Simon Cowell is former American Idol judge and singer Paula Abdul.
"We've spoken to her [Paula Abdul], she knows I'm a big fan," he admitted. "I've always said at some point we are going to be working together.
"[But] I have to take everyone's opinions into account, including the show's other producers and the network."
Simon Cowell's role on X Factor USA casts doubt on whether he'll be able to take part in the UK version of the show, which usually begins in the autumn.
The series was developed by Cowell with ITV and Talkback Thames in 2004 and now broadcasts in countries around the world.
Previous UK winners include Matt Cardle, Joe McElderry, Alexandra Burke and Leona Lewis.