Cadbury downsizes Dairy Milk bars and other products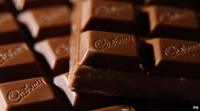 Cadbury is cutting the size of its Dairy Milk bar and is blaming "economic reasons" for the decision to downsize.
The firm says it's having to slash the size of its products because if it didn't, prices would have to rise.
It means that a 140g bar of Dairy Milk, which costs 99p, is reduced to 120g and has two fewer squares.
Consumer Focus says cutting product sizes can damage consumers' trust in the brands they love.
Other manufacturers including Masterfoods have also made changes.
Malteser bags have had fewer chocolates in them for a while now, though the price has stayed the same.
US company Kraft Foods, which bought Cadbury at the beginning of last year, says other products are affected as well.
In a statement, they said: "We have taken this decision because of a number of economic factors including ingredient costs.
"By reducing the size of our 140g bar to 120g we have been able to hold the bar at this price although we believe our confectionery still represents a very affordable treat."
Here's what you think:
Imogen Bliss, 20, favourite chocolate is a Fruit & Nut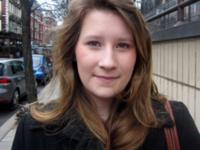 "I haven't noticed the size going down but if I'm paying the same price and it is going smaller it will make me think again.
"Cadbury has been taken over by an American company. You would have thought it would have got larger.
"I love chocolate enough to pay the same amount for it, but I'd rather the price went up and we got more chocolate."
Michael Adawele, 26, favourite is anything with nuts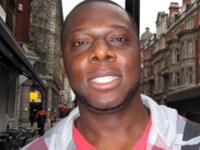 "I have noticed a few brands becoming smaller. It feels like you're being short-changed.
"It used to be this amount of money back then but now you're paying the same amount of money or even more for something smaller than you used to get back in the day.
"I guess a lot of people don't really notice it, they just go out and buy it just to satisfy the craving, but I guess if you are into being aware about what's happening you probably realise you're paying more now for less."
Christian Von Pfefer, 20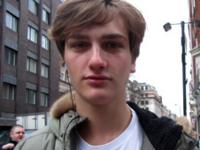 "I haven't really noticed if the chocolate has got smaller.
"I think the recession's meant everyone's had to put the prices up but I think the companies should find a way of having fewer overheads and stop increasing the price of chocolate. "
Florence Battersea, 22, favourite bar is an Aero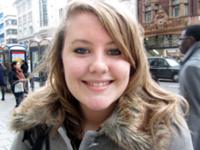 "I'm the biggest chocoholic there is, I love the taste.
"I think they are selling a lot bigger bars now. I always feel like the packeted chocolate, I open it up and there's less than half in the bag.
"I feel like I've been robbed. It's so disappointing. I think it makes me want to spend the extra money to get one of the bigger bars so I get more."
Mohammad Syed, 21, favourite bar is Fruit & Nut and Umar Khan, 20, favourite bar is an Aero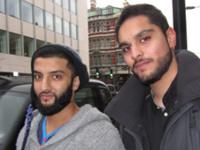 "It's a bit of a bump. You're paying the same price for a smaller bar of chocolate.
"They are going to make more money because you will want more when you have finished the bars.
"We can understand why the prices have had to go up like that, but we'd rather it had gone up in price and we got more chocolate, then it would be the same money for less chocolate."