Worries over plan to fix young mental health problems
2 February 2011

From the section

Health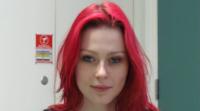 The Government's pledged £400m to help young people in England who have mental health problems get the right care.
One in 10 between the ages of five and 16 experiences mental health difficulties.
Ministers hope it will mean they get the same standard of care as those with physical health issues.
However some charities have warned cutbacks to other services may mean the extra funding won't make any difference.
Newsbeat's been to meet 18-year-old Lauren. She's suffered from depression for five years.
Very depressed
She now helps other young people suffering from mental health problems as part of the Young Minds group, where she goes for treatment herself.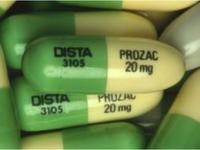 "When I was 13 I began feeling very depressed and low. I began self harming," she said.
"I went to the GPs to try and get some help but I found out that I didn't meet the criteria."
By the age of 14, things got more serious for Lauren.
"I ended up in A&E after an overdose, and it was only then that I got referred to my local child and adolescent mental health team.
"The depression meant I missed quite a large chunk of my education.
"When I did come out of hospital, my psychologist worked very closely with my school to help me reach university," she explained.
Crisis point
Mental health services for children and teenagers are looked after by local government and the NHS.
But some have criticised the help provided because in some cases children have had to use adult services for treatment.
"They really need to focus on making sure they reach people before they get to a crisis point," Lauren said.
"It shouldn't take an A&E trip or a crisis intervention for children to receive the help that they need."
"If it hadn't been the case that I had to be sick enough to receive treatment perhaps I would never have reached such a crisis point."