Duke Nukem Forever release date confirmed for May 2011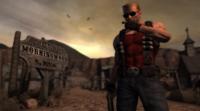 Duke Nukem will return to consoles after nine years in a new title, Duke Nukem Forever, due for release in May.
The foul-mouthed hero will try to save the world from aliens once again, with the new title available on PC, Xbox 360 and PlayStation 3.
Duke first appeared in PC games in 1991 and his last outing was 2002's Duke Nukem: Manhattan Project.
Developer 2K games said "Duke's return is going to be epic and one that will make gaming history."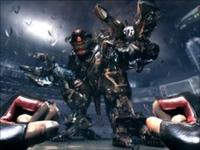 They described the plot of the game and Duke's personality as "uber-macho".
"Duke brings his signature brand of babe-lovin', cigar-smoking, beer-chugging and ass-kicking action as he saves the Earth and its babes from hordes of invading aliens," a statement said.
"Shoot hoops, lift weights, read adult magazines, draw crude messages on whiteboards or ogle the many hot women that occupy Duke's life, this is Duke's legend," it added.
A demo is expected in the months before the game is released in the UK on 6 May.