Job search is 'getting tougher' in Northern Ireland
19 January 2011

From the section

Politics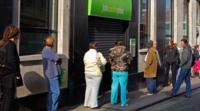 As the latest unemployment figures are released Newsbeat's been to Northern Ireland, which has more 18 to 24-year-olds out of work than many other parts of the country.
Official numbers for the UK show unemployment increased by 49,000 in the three months to November to 2.5 million.
One in five 16 to 24-year-olds are now jobless after an increase of 32,000 in the quarter to November to 951,000, the highest figure since records began in 1992.
The number of people on unemployment benefit in Northern Ireland in the same period rose by 7,000 compared to a fall across most other areas in the UK.
There are worries that more young people are now leaving Northern Ireland for England, Australia and the US, and not coming back.
Newsbeat got the views of people in Londonderry.
Courtney, 18 - out of work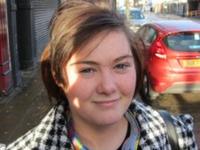 "It's very hard - you need experience to get a job and I just don't have any.
"I left school and did a course in retail, but you still need experience in work to get a job.
"I've applied for a couple but I don't expect to get them.
"I'd never leave Derry though. I'd rather stick to what I know and stay with the people I feel comfortable with."
Dan, 22 - wants to be a youth worker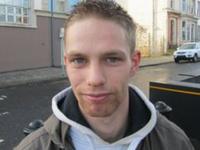 "I was out of work for two years.
"I kept getting interviews but couldn't get the job. No matter how I thought I'd done, it was the same routine. I never got picked.
"You feel like you're going round and round in circles looking for a job. You hear of people getting depressed and giving up.
"I thought about giving up myself but ended up volunteering for youth work."
Rachel, 19 - studying media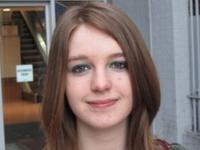 "When I was 16 it was so easy to get a job.
"I went round the town asking people, 'Do you have any work going?' and they all rang me back the next day.
"Now it seems as though there are 1,000 people going for every job.
"I know people who've been looking for six months and there's nothing available.
"I'm doing a media course and there's nothing in Derry. I'll have to move away to find a job in the media."
Darren, 24 - studying music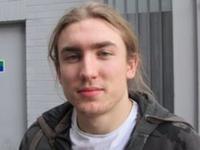 "It seems as though things are getting worse here. Most of my friends are out of work and on benefits.
"I think we'll move away at some point even if things are going well here just to see a bit more of the world.
"It's not good to spend too long in one place."
Matthew, 26 - working, but due to start nursing course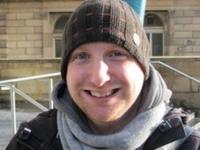 "I know it's tough because I was unemployed for a while myself. It was difficult because there's not a lot out there.
"I was probably being a bit picky as well in what I was looking for.
"Most of my friends have moved to England.
"I went there to go to university but have moved back. My friends think I'm mad to come back!"