Lykke Li prepares 'vulnerable' second album
18 January 2011

From the section

Music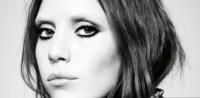 Exhausted and heartbroken Swedish singer Lykke Li found herself in a difficult position once she'd played her final show in support of 2008 debut album Youth Novels.
She'd toured the world three times over, appeared on the soundtrack of Twilight and talked about herself so much in interviews even she didn't know who she was any more.
"It was a strange feeling to be off tour. You don't have this crazy schedule and you don't even want to write. It was like, 'Who am I?'" she says.
"I questioned myself, I questioned everything, I questioned whether I wanted to be in this industry."
'So free'
The good news for her fans was that she answered those questions and after a short break, which saw her leave New York (where she was living) to rent a house on a hill in California.
Blessed with sunshine, her days were spent cooking, listening to records and riding her bike.
"I felt like I'd taken off my back pack. I felt so free," she says. "I just felt euphoria almost. I'm a creative person, I want to move forward. I don't like repeating myself.
"It was such a nice thing to be in a position where you can gather inspiration, sit back and watch people."
The 24-year-old describes the period as "the input before the output". A time when she could re-energised and reappraise.
She admits that she had a lot of "mixed emotions" about the time surrounding her first release.
"It's a complex situation," she decides. "A lot of fun and a lot of hard work."
But some things got to her.
"Having to talk about myself so much and repeating my past.
"I don't want to be negative but adult life… it's not what you think it is. It's quite hardcore."
'Heartbroken'
Perhaps it didn't help that the end of touring for her debut album also saw the end of a close personal relationship.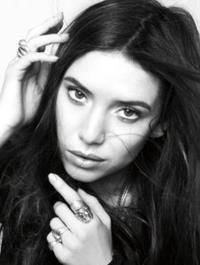 In order to cope she marinated her misery in classic albums by Leonard Cohen, Shangri-Las and The Velvet Underground.
"It's more about rediscovering certain songs.
"I was listening a lot to Harvest Moon by Neil Young and it was like, 'Oh my god he's heartbroken. I was too, so I could relate to it'."
She pauses, thinking about it's influence on her new songs: "It's not only about heartbreak but the ghost of love and what stays after the object of your affection has gone.
"That scar, that wound, that you're alone with. It's more about self healing."
'Honest' return
Patched up, she wrote and recorded new album Wounded Rhymes - due for release next month.
Fans have already heard teaser track Get Some at the end of last year, a tribal thump of drums and bendy guitars, equal part danceable and disturbing.
"It's a really powerful, feministic song," says Lykke. "I wanted whatever situation I was in that I would be in charge.
"I'm kind of a split personality. Get Some is one track but that's that track. It's a lot of drums and percussion. It's all live. We use a lot of organs and moody guitar. There's some really vulnerable spots too.
"I really wish for this record that people connect with my songs and we go back to when songs meant something and songs could be a comfort and not only fast. I want songs to live forever.
"I always want to be true to the moment and make an honest reflection of what I'm going through at the moment."
New single I Follow Rivers will be released on 14 February