Diddy to tour UK grime scene with MC Skepta
18 January 2011

From the section

Music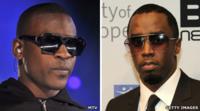 Rap superstar Diddy is to take a 'behind the scenes' tour of the UK Grime scene says MC Skepta.
The London-based artist has been working with Diddy and is now going to show him how things are progressing this side of the Atlantic.
Skepta says he hopes to show him that it's a lot like the early days of US hip hop.
"[Diddy] said, 'You know, I can go to Radio 1, I can go to all these different stations, these VIP places, but I want you to show me Grime.'
"It's gonna be documented. I'm gonna take him about London and show him what's poppin'."
The star is due to arrive in the country at the end of the week.
Skepta is keeping the locations secret, but it could involve visits to some of Grime's main venues and studios and the communities in the capital where the scene is strongest.
"At the moment I haven't told no one nothing," admits Skepta.
"But I'm gonna show him the crew. It's gonna be a good experience man."
50 Cent track
The 28-year-old recently hooked up with Diddy to do a Grime remix of Hello, Good Morning and says the UK scene is now taken more seriously in America.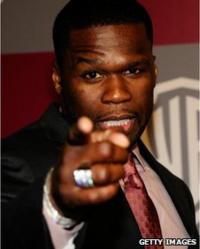 That certainly rings true as Skepta also exclusively revealed another big name collaboration - with Soulja Boy and 50 Cent.
He's lent his remixing skills to their track, Mean Mug, and the results are looking good.
"They're rating it," says Skepta.
"They wanna decide when Soulja Boy's gonna launch this album UK wide and how to use the remix to their advantage.
"Rather than chucking it on the internet like anyone could do."
Things may be looking very good for the MC but he's not taking anything for granted, insisting he's still got a lot of work to do.
He also says it's vital that UK artists hoping to make an impression in America stick to their own unique sound.
"I've got to prove myself," admits Skepta.
"He (Diddy) has given me a pedestal and I've got to prove myself in the States and in Europe."
Chipmunk leak
It's not all about America though.
The Tottenham-born star has a tour coming up in March and is still very much involved in UK projects.
One of his upcoming tracks, Big - which features Chipmunk - was leaked online a few week ago.
However the MC is taking it all in his stride, especially as the reaction to the tune has been positive.
"I'm not happy about, but I've taken it as a man," he says.
"The feedback on it's been mental. That's gonna make people think, 'Oh, is that what level Skepta's at? I'm gonna get that album.'
"I'm happy that everyone likes it, that's the main thing.
"I'd have hated for it to have leaked and people to say, 'Ah, that's dead!'"
Skepta's new album Doing It Again is out on 31 January.