Universal and Sony to change singles release policy
17 January 2011

From the section

Music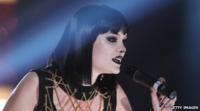 From next month, two of the UK's biggest record companies will make singles available for sale on the same day they're released to radio stations.
Tracks are often heard on radio weeks before they can be officially bought.
The new shake-up, called "On Air, On Sale", will be introduced by Universal and Sony from Tuesday 1 February.
Universal Music UK chairman, David Joseph, says the changes are being made because "we live in an immediate world".
He said: "On Air, On Sale is good news for any music fan and exciting for our artists who can now go into the studio knowing they don't have to wait weeks, or sometimes months, to see the music they have created go on sale.
"I'm pretty confident that in a few months it's going to be a level playing field.
"I can only make the decision on behalf of our artists and our company, but I'm absolutely convinced that in the next few months everyone will have the same policy."
'Artist view'
The change is a big shift from established music industry practice.
Previously, tracks would be played on radio for weeks before they were available to buy - a practice known as "setting up" a song.
Essex singer Jessie J thinks it's a good idea.
The 22-year-old, who came top of the BBC's Sound Of 2011 list and won the Critics' Choice Brit award, released her debut single Do It Like A Dude on air and on sale in November.
Yesterday (16 January) it reached number two in the official UK singles chart.
She thinks it will help in the fight against music piracy.
"I understand power to the people but everyone has to make a living," she told Newsbeat.
"I've had a lot of people rip music off YouTube but I won't be able to make another album if no one buys this one. That's what the fans have to realise.
"For me to be a good artist, you have to be a good fan. If you steal music I can't then give you more because I'm not proving to the label that I'm someone that's going to earn them money for them to keep me."
Pirate sites
Martin Talbot is managing director of the Official Charts Company.
He says it may change the way the singles chart looks.
"The concern to date has been that in that gap between a record becoming available on radio and becoming available to buy, people have found other ways to access that music.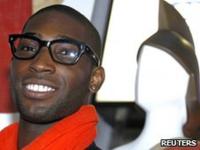 "That may be recording it themselves off the radio or people going to pirate sites to download that music.
"This will potentially mean bigger sales of bigger records as well.
"The chance of a record coming in, appearing very quickly and then dropping back out again will become a rarer phenomenon."
In a statement to Newsbeat, EMI Music said: "We don't have a blanket policy on this.
"Sometimes it's best to let a song build at radio for a short while as happened very successfully with Tinie Tempah.
"At other times we release to radio and retail at the same time e.g. Gorillaz' Stylo or Coldplay's Christmas Lights."
'Different patterns'
George Ergatoudis, head of music at BBC Radio 1 and 1Xtra, said the move was an exciting change for fans.
"For most of the audience it's pretty exciting that as soon as you hear something on the radio you'll be able to buy it," he told Newsbeat.
"There'll definitely be different patterns in the charts because you'll get big hit, well known artists smashing straight into the top five.
"There'll be other artists that take a longer, slower, gradual process as people discover them and discover the song.
"There'll be a lot more travelling up and down the charts as a result of this," he added.