Sexual grooming of children needs government plan
17 January 2011

From the section

Health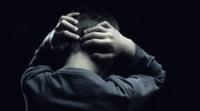 A national action plan needs to be drawn up to fight child sexual exploitation, says children's charity Barnardo's.
Anne Marie Carrie, their new chief executive, wants a government minister to be given special responsibility for the matter.
Children and teenagers and are often groomed by their abusers to win their trust and friendship.
In some cases they are also moved around the country to be exploited.
The issue was highlighted recently by the jailing of a group of men who groomed and abused teenage girls in Derby.
However, Barnardo's says there's still not enough awareness of the problem.
It says that people who've been sexually exploited often don't get the same help as someone who's been abused by a family member.
The charity also thinks that police need to be better trained to talk to young victims.
Tim's story
Nineteen-year-old Tim (not his real name), fell victim to a gang of men when he was 14.
He got involved with one of the men after his friend used a gay dating website, but the situation soon escalated.
"We went back to his flat a few times. The first time we had a couple of drinks, smoked a bit," says Tim.
He admits that going back to a stranger's house wasn't a good idea, but that he felt excited and like an adult.
"When it was just one or two guys I just thought that was how relationships worked, I was only 14 so I didn't really know.
"A couple of weeks after that there were more guys, more alcohol, drugs and cigarettes."
Tim says the men were older and threatened him with violence if he didn't have sex.
They also told him he'd get in trouble if he went to the police.
"It got to the point where if you didn't want to do something they'd say, 'You better or you're going to get hurt.'
"I got hit and punched, so I had to go along with it."
"It was very frightening," says Tim. "It obviously hits your self-esteem as well."
'Devastating effect'
When he did try to break free he was attacked on the streets of his home town and raped.
His attackers said if he didn't return to the gang it would happen again.
It had a devastating effect on the teenager: "I got very ill - both physically and mentally. I didn't actually tell anyone I'd been attacked until a few months afterwards.
"I stopped eating and lost a lot of weight."
After an argument with his mum, where he smashed all the mirrors in the house, she eventually discovered what had been going on.
The police were called, but because of the delay in reporting the attack there was a problem with getting enough evidence.
The friend who introduced Tim to the men is also no longer around: "I've not heard from him since," he admits.
Thanks to the help of Barnardo's, the 19-year-old's life has changed "beyond recognition", but Tim reckons far more needs doing to crack down on sexual grooming.
"There's not enough people out there willing to help and they don't realise that this is on a such a large scale.
"It should be publicised more because people don't realise it's happening."
For any other children or teenagers in his situation Tim says it's vital to be brave and tell someone as soon as possible.
"Get help. Talk to your parents, friends. Try to contact Barnardo's, go to your doctor, just get out of that situation."