Foo Fighters' Dave Grohl unveils 'massive' album
4 January 2011

From the section

Music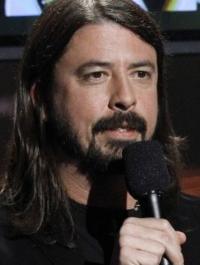 Foo Fighters' Dave Grohl has said their forthcoming seventh album is finished, adding that it sounds "massive".
Speaking to Radio 1's Zane Lowe he said the band were in New York mastering the record after recording it in Grohl's garage at home.
The former Nirvana drummer turned frontman added the as yet untitled album would be out "in spring".
"There's 11 songs and front to back there's not one sleepy ballad," said Grohl.
'Fun' recording
What will be the big albums of 2011?
The band headed into Grohl's home studio in September 2010 to begin recording the follow-up to the band's 2007 album Echoes, Silence, Patience & Grace.
It marks the first time that Grohl has worked with producer Butch Vig since Nirvana's 1991 album Nevermind.
"Butch [Vig] swears that he's had more fun making this record than any other record than he's made in his life - that's a lot of records," said Grohl.
"The process was so simple. It was really in my garage. You could put a mini van in there and that's it.
"The fact that we did it without any computers it was just really simple. It just sounds massive.
"It's different to any other Foo Fighters album because it just sounds big. It was really inspiring."
The singer, who spent the last couple of years touring with his side project Them Crooked Vultures, added that the band were yet to settle on a title for the album but revealed one of the working titles they'd toyed with was "Back And Forth".
Any release details of new music have yet to be confirmed.
"I don't even know what the single is going to be," admitted Grohl. "It's hard to choose because it sounds like there's more than one.
"We entered into this project with a direction. The first song we started recording the tape just started shredding."