Ex-Paramore members blast singer Hayley Williams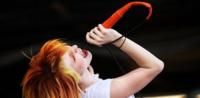 Ex-Paramore members Josh and Zac Farro have blasted singer Hayley Williams saying the band was "manufactured" and that her lyrics were blasphemous.
On 18 December it was announced that the two founding members would be leaving to "do something which makes them happy".
However, a long blog post by Josh says he wanted to reveal "the truth" about the group.
He has insisted the post is genuine in a video on YouTube.
Blog post
Amongst a string of accusations he claims lead singer Williams had been signed to the band's record label Atlantic as a solo artist, that they were a group "pretending to be a band that started naturally" and that "what started as natural somehow morphed into a manufactured product of a major label, riding on the coat tails of 'Hayley's dream'."
The lengthy blog post, which Josh claims to have written, begins by criticising the way in which he, and his brother's, departure was handled.
"I had a statement typed ready to post to you guys but Hayley released one without my permission," he said.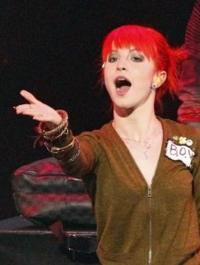 He wrote that his statement was not intended to "belittle" or "disgrace" the three remaining members of the band.
'The truth'
"It was simply to clarify our decision for leaving and our desire to finally tell you guys the truth.
"We didn't understand why Hayley was the only one signing the contract since we were told this was a 'band', but we were too young to grasp all of this.
Paramore: 'Sacrifice for success'
He said that during their six years in the Tennessee band he said he had been "ignored and pushed around by the label".
He added: "All the while we still questioned whether or not we were an actual band, but Hayley continued to insist we were.
"We've always been treated as less important than Hayley," he added.
He also attacks the attitude of Wiliams' parents, saying her father - and at one point tour driver - said the rest of the band "were hired guns and Hayley was the real artist when in reality we were also part of the band."
He also attacked Williams' lyrics for their most recent album Brand New Eyes. "Hayley presented lyrics to us that were really negative and we didn't agree with.
"For example, "the truth never set me free", which contradicts what the Bible says in John 8:32 ("and you shall know the truth, and the truth shall sat you free")."
Paramore, who have released three studio albums, are set to continue to tour in 2011.
Their record company Atlantic said the band had "no comment" regarding Farro's outburst.