What will be the big albums of 2011?
3 January 2011

From the section

Music
Some big comebacks are scheduled for 2011 including Lady Gaga, Coldplay and Foo Fighters, plus debuts from Bruno Mars and Willow Smith.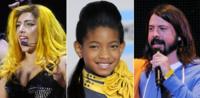 Lady Gaga - Born This Way - 23 May
Gaga has already billed her sophomore blockbuster as "the greatest album of the decade". Way to built it up.
Anyway, as of right now, details are scarce. At last check Gaga had played her record label the album and they'd responded with a big thumbs up.
Not surprising since The Fame Monster sold one or two copies around the world.
"Born This Way is about what keeps us up at night and what makes us afraid," she spat recently. The scariest thing is just how could Gaga could get any bigger?
A single with the same name as the album is also due on 13 February.
Amy Winehouse - Title TBC - RELEASE DATE TBC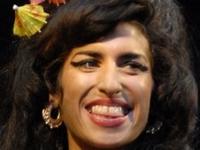 Now, don't go sticking any hard-earned on Amy's re-emergence with any new music (we did think it'd come in 2010).
But after a couple of sporadic live appearances in pubs and a one-off south American tour set for January the wheels appear to be in motion for Wino's proper return.
It has now been half a decade since Back To Black after all.
The Strokes - Title TBC - RELEASE DATE TBC
Strokes fans were royally teased in 2010. The announcement of gigs at this past summer's festivals had us thinking a new album was set to land imminently.
Truth was it wasn't even written.
In the past few weeks lead singer Julian Casablancas confirmed it's done, set to be mixed and could be on shelves as early as February.
Willow Smith - TITLE TBC - RELEASE DATE TBC
At 16-years-old 2010 seemed to plant an intimidating amount of pressure on Justin Bieber's young shoulders.
Well, Willow Smith makes Bieber look like some world-wise prophet. Daughter of actor Will Smith and Jada Pinkerton Smith the 10-year-old - yes, 10-year-old - has already had an Atlantic-straddling smash with Whip My Hair.
A UK tour with Granddad Bieber in the spring will showcase if there's more where that came from.
Bruno Mars - Doo-Wops And Hooligans - 24th January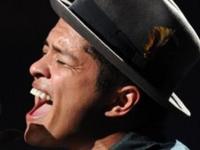 If Bruno Mars' debut solo single Just The Way You Are (Amazing) going straight to number one didn't make people sit up and take notice then the newcomer's seven Grammy nominations certainly will have.
As one third of production trio The Smeezingtons - they wrote Cee-lo's mega-hit Forget You - he knows his way around a magnetic melody.
Easy on the eyes and the ears, the 25-year-old is bound to carry his good fortunate into 2011.
Beady Eye - Different Gear, Still Speeding - 28th February
"It's just rock 'n' roll, we ain't gone dubstep or anything," Liam Gallagher told the BBC recently, stopping to boast, "I'm singing great at the moment."
Anyone expecting a radical reinvention from Noel's younger brother post-Oasis is mistaken.
Beady Eye will play small venues, with a setlist without any Oasis tracks if rumours are to be believed, and start like a brand new band. It all sounds very Kinks, Beatles and Rolling Stones.
It's sure to have the critics divided but by now we know Gallagher's confidence is unknockable.
Adele - 21 - 24th January
"A lot of people loved Chasing Pavements and Hometown Glory so I didn't want to wander too far from that," Ms Adkins told us recently. "Although, it took me a while to find myself again."
Three years after her debut 19, Adele Adkins soaked up enough "real life experience" to write another album.
Recorded in Miami and London with producers Rick Rubin and Paul Epwroth it's a soulful treat almost guaranteed to fill a Florence-shaped gap in 2011.
Coldplay - Title TBC - RELEASE DATE TBC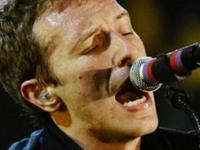 "Out last big shot," is how Chris Martin curiously described their incoming fifth album at the start of December 2010.
Quite what he's getting at we're not too sure.
For the moment, they're keeping their cards close to their chest. Only saying it's a "concept" album about the meeting of "outsiders".
If murmurs of a Glastonbury festival appearance are to believed, it could be out by then too.
Dr Dre - Detox - RELEASE DATE TBC
Jay-Z said he was going to retire from music after 2003's The Black Album album.
So quite how much faith we should put in Dr Dre's comments that the much delayed Detox will be his final release with is name above the door we're not sure.
Either Way, expect a host of guests - including La Roux's Elly Jackson, Justin Bieber and surely, his good friend Eminem.
Foo Fighters - TITLE TBC - RELEASE DATE TBC
For fans of early Foo Fighters the indicators are glowing.
For their as yet untitled seventh album the foursome have holed themselves up in Dave Grohl's garage and reunited with Butch Vig.
The first time they've reconvened with the producer since Nirvana's Nevermind 20 years ago.
Expect it in time for their summer festival appearances at T in The Park and Isle of Wight. For Foos, a new year means new riffs.