Metallica and Slayer added to Sonisphere Festival bill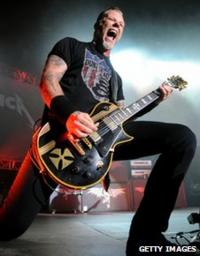 US metal band Metallica are the latest headliners to be announced for the Sonisphere Festival at Knebworth.
The band will be joined by the so called "big four" of trash metal Megadeth, Slayer and Anthrax.
The festival takes place in Hertfordshire between 8-10 July and is taking place a month earlier than usual in the UK.
Slipknot are also playing one of their first live concerts without bassist Paul Gray, who died earlier this year.
The touring festival also visits other countries across Europe including Spain, Sweden and Finland.
Metallica will headline the opening night of Sonisphere on Friday 8 July.
They played the first festival in 2009 and have just finished a two-year world tour in Melbourne, Australia.