Stars pick 'best albums of 2010'
27 December 2010

From the section

Music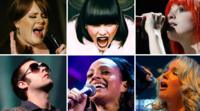 Part one: Plan B to Paramore, Katy Perry to Taylor Swift, JLS to Kasabian - the stars tell us about the albums which didn't leave their MP3 players in 2010.
Adele chose...
Laura Marling - I Speak Because I Can
I'm such a fan of Laura Marling and always was before she even released her first album. She just gets better. She leaves me wanting more and I'm always really curious about her songs. Sometimes I can relate to them but sometimes I don't understand. She constantly leaves me curious. That's what I like in an artist. She really sticks to her guns.
Jeremy and Taylor from Paramore chose...
Underoath - Disambiguation
I just got it but it's awesome. It's intense. It kid of sounds like they could be going towards somewhat of a new direction. All of us have been fans of theirs forever. We became friends with them because we toured and were in the same places a lot of the time. Its good to have them back out on the road - I'm pretty excited to see that stuff live.
Theo Hutchcraft from Hurts chose...
Eminem - Recovery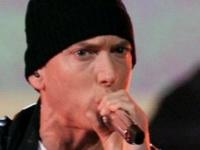 I'm a huge fan and I lost a bit of faith for a while.
Not only is it one of his best albums but for American hip-hop and urban music it's a real slap in the face saying, 'This is what it should be'.
The production is amazing, lyrics amazing and the whole thing is great.
It was just an amazing comeback.
Tom Meighan from Kasabian chose...
Tame Impala - Innerspeaker
They're just trippy, little hippies aren't they?
They're tiny, they're like 21 years old. I think they're from Perth. They're like Captain Beefheart and The Beach Boys - they're great. I thought the Gorillaz album was really good. The Manics also made a really good comeback.
Tulisa Contostavlos from N-Dubz chose...
Drake - Thank Me Later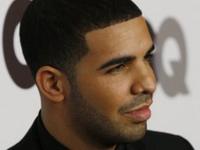 I like his rapping style. I used to be a big fan of rap back in the day and then I stopped liking it because it just became conceptless.
It became about the 'size of my gun'. I can't stand all that gangster rubbish - it does my nut in. As a female, wherever he's coming hard or soft, I can hear that and relate to what he's saying. There are not enough rappers that do that. I used to feel that way about Kanye until he went all big headed.
Jessie J chose...
B.o.B - The Adventures Of Bobby Ray
It's definitely an album I've been rinsing in my car. I like the versatility of it. I love what he spits about. He's very honest. He's really open. He's young too. I love the fact that he's pop but he seeps out into different genres.
Roy Stride from Scouting For Girls chose...
Ellie Goulding - Lights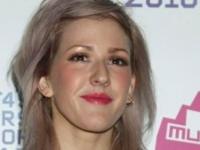 I love that album. I heard some of the songs beforehand and I thought they were good and then I saw her live.
I saw her at Glastonbury, I was at home on the sofa and I watched it on TV. She just connects.
She's got a great voice and she's got great songs.
I dragged the whole band to see her the next time.
Alesha Dixon chose...
Plan B - The Defamation of Strickland Banks
It was a story, it was interesting, it was different and unique. He's definitely an artist that I respect for where he's come from. The success he's had in a very organic way is admirable and his album is deep - that's the word I would use. I was very impressed with the album from start to finish.
Stay tuned to Newsbeat for part 2 of the stars picking their favourite albums of 2010.