Chipmunk reveals that early fame 'got on top' of him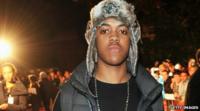 UK rapper Chipmunk has said he struggled with becoming famous at a young age, admitting that "it got on top of me".
The 20-year-old posted worrying messages on Twitter in November 2009 with one saying "I want to die" and another asking "Is suicide easy?"
At the time his label put it down to stress and a busy workload.
The north Londoner says he's now feeling a lot better after taking a break and reassessing things.
"The little success that I have encountered came at a very young age," he said. "I had to take a step out and see, not what was going wrong, but what would make me happy again."
Chipmunk says he's changed a "hell load" and that by concentrating on making music he's come through his troubles.
"My joy comes from writing," he revealed. "I always make sure now that I've got 24 hour studio access.
"My production team mainly work in LA, so if I ever feel that it's getting too much I've got a passport and a card, I'm gone."
'Taking risks'
New album Transition is now the rapper's main focus and is 95% complete.
He says he can't wait for the public to hear it, but also that commercial success is not quite as important to him as before.
"There's more to music for creators and writers," he admitted. "There's so much more to encounter. We're trying to change people's lives with this stuff.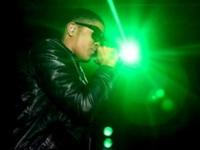 "In terms of a number one or top 10, success is always nice but the moment comes and goes and you're on to the next thing."
The album, due out next year, is unlikely to be a paint-by-numbers UK hip hop record.
Chipmunk is determined to follow his own creative agenda. "I got air by taking risks," he says.
"I'm not about to stop. I'm gonna do and say what the hell I want.
"The main thing for me is it shows growth and development from the first record."
The Oopsy Daisy star is also staying philosophical over the recent leak of his track with Chris Brown.
While he admits it felt "like a bullet hit me in the heart" he says file-sharing isn't something that can't be put back in the box.
He said: "I'm not one of those people who's like, 'Ban Limewire'.
"As long as there are Macs, as long as there are laptops, as long as there's Safari and Firefox, there's always going to be shared download sites.
"It's down to us as artists to get to that point where, even if someone leaks your stuff, you still have the loyal core supporters who will go out and buy it when it comes out."